Many Murdered As Armed Bandits Trigger Communal Clash In Sokoto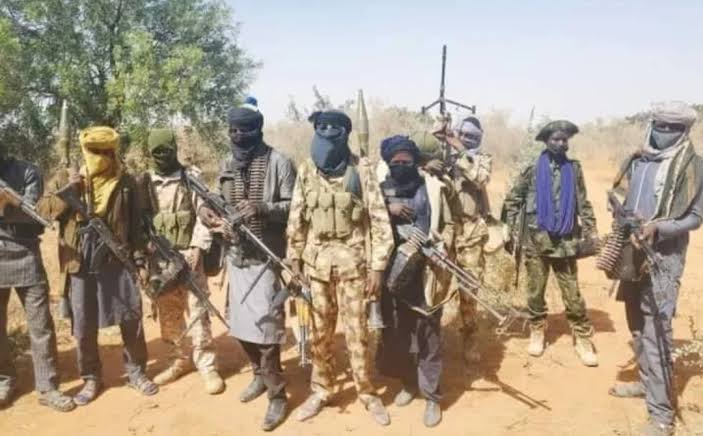 Several people are believed to have been killed in a communal clash in Sokoto State.
They are feared in the communal cash that was sparked by bandit attacks in Sokoto's Tangaza local government area.
TopNaija reports that the marauders attacked four communities between Sunday and Wednesday, killing seven people, including a nursing mother and her daughter who were burned to death in a commercial vehicle.
They also injured several others and kidnapped a large number of people, including women and children.
Bandits In Sokoto
The communities attacked include Gidan Kakale, where five people were said to have been abducted, and Ruwa Wuri's road, where they shot a commercial vehicle driver, Nasir Alhaji Sule, and burned down the vehicle with some of its passengers.
They also struck Alela Sutti village, where they were said to have abducted women and children, before invading Alkasu village, where they killed four people, injured three others, and kidnapped 17.
According to a Tangaza resident who confirmed the incidents, immediately after the burial of the burned nursing mother and her daughter, some youth and vigilantes attacked and set fire to houses in neighboring Fulani communities.
Several people were killed and injured during the attack, according to our source.
He explained that the area was plagued by bandit attacks because of its proximity to the Tsauna and Kuyan bana forests, which stretch all the way to Niger Republic.
According to the source, many of the bandits are foreigners.
When contacted, the spokesman of the Sokoto Police Command, ASP Ahmad Rufa'i promised to get back to our reporter but he had not done so as of the time of filing this report.