Manchester United Interim Manager, Ragnick has an Escape Plan out of the Club in the Summer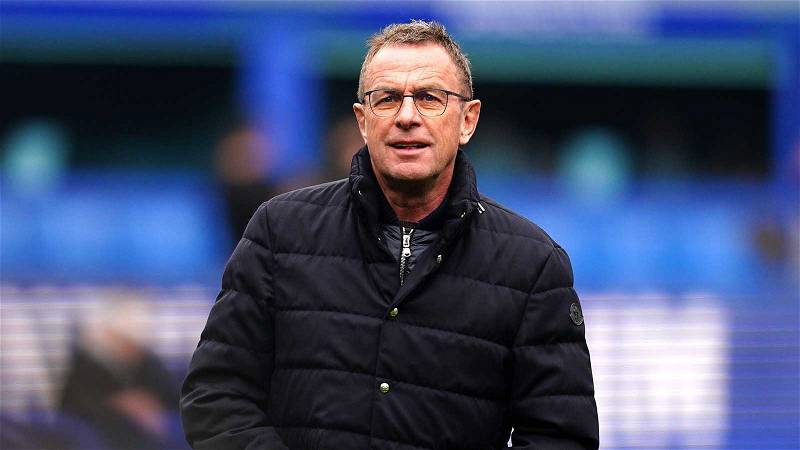 Manchester United seem to be on the headlines a lot these days even though things haven't been going that well for the club on the pitch end this season.
And very much so, every United supporter sees the season as over if anything, as they all look to have it done with. But the interim head coach, Ralf Ragnick though appears to have seen his own way out should things not go down well in his future with the club.
Reports confirm the German is already in talks to sign a deal with Austria to become its national team manager after his 6 months season ends with the Manchester club.
Although it was announced he signed an agreement with the club to serve in a consultancy role immediately his contract as interim coach expires, things appear to rather not be set in stone for the German. But as the reports go, Ragnick could in some way stay on as a double agent of sorts in the capacity of a club consultant and national team manager.
The Manchester United Interim Boss refuses to neither confirm nor deny the links as it stands with his only comments being: "What I can say is that I will definitely continue my consultancy contract with Manchester United. We have now spoken with the board about the contract and content of the role"
The former RB Leipzig manager arrived at the Premier League club on the wheels of great hype and admiration from important figures in football management, such as; Jurgen Klopp and Chelsea Boss Thomas Tuchel, his 6 months with the club betrays the hype he came under.
The good news though, he has multiple alternatives right now standing in front of him, and things could still work well in his favor even if it doesn't for Manchester United.
Ragnick is set to be announced as the new Austrian national team manager in the coming days.