Man City will Still Drop More Points—Chelsea Legend promises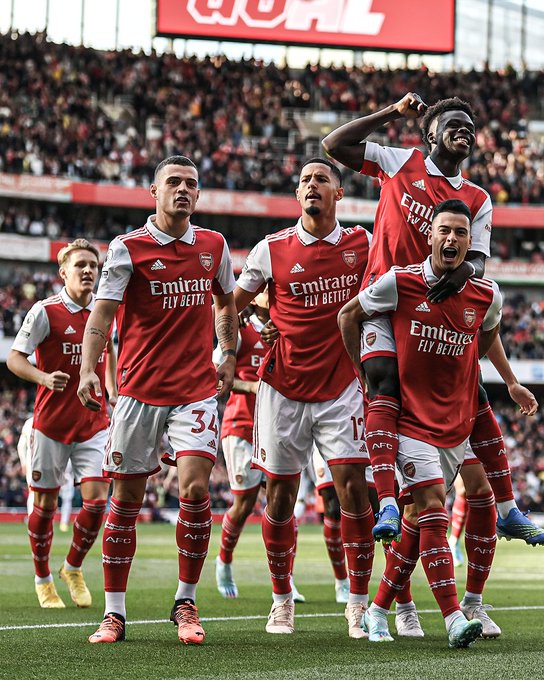 From underdogs to favorites according to Chelsea legend, Tony Cascarino, Arsenal are set to ride with the waves following Man City dropping points against mid-table Everton side on Saturday.
According to Cascarino, the former Premier League title favorites are set to lose more points based on their games coming up as opposed to North London team, Arsenal.
Tony Cascarino, a former player for Chelsea, has picked Arsenal as the team more likely to win the Premier League this year.
He is adamant that Man City will continue to lose ground to Arsenal as their margins grow.
The team of Mikel Arteta presently leads Manchester City by seven points in the Premier League standings.
On Saturday, the Gunners defeated Brighton 4-2 as Pep Guardiola's Man City drew 1-1 at home with Everton.
According to Cascarino, the situation will only become worse for Pep Guardiola's team and better for Arsenal.
"Both clubs have got tricky fixtures, but Man City's now if you go over their next seven games which takes you to mid-February against Arsenal away," Cascarino told talkSPORT.
"Now I know Man City can go on great runs and beat all sorts of teams, but[their next seven opponents] are all driven, they're all sides that mean they'll have to be at their very best, I think they'll drop points over this period."
With how tricky the Premier League has been over the years, it is very well to early writing off Manchester City, and following how punditry views and hype have come to play a role in destabilizing teams chasing the title, this may be one of them.