How to Apply for Indefinite Leave to Remain in the UK Successfully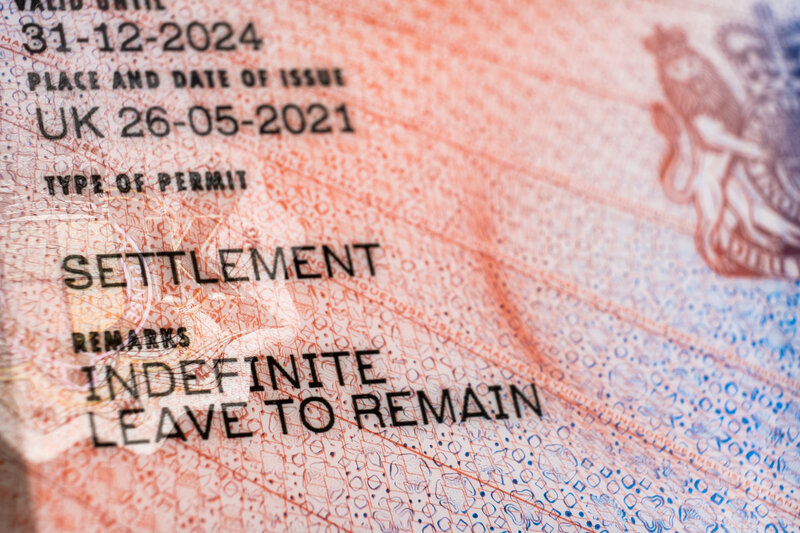 Securing the UK's Indefinite Leave to Remain (ILR) is an esteemed accomplishment for foreign nationals who have contributed their skills and talent to the UK's prosperity.
Specifically for Global Talent Visa holders, this article provides a detailed step-by-step guide to help applicants navigate through the process successfully. From taking the Life in the UK Test to preparing supporting documents and attending the biometric appointment, this comprehensive guide covers everything you need to know.
The Global Talent Visa, replacing the Tier 1 (Exceptional Talent) Visa in February 2020, serves as a gateway for highly skilled individuals from various sectors to enrich the UK's professional landscape. The eligibility criteria for this visa necessitate endorsement from one of six organizations sanctioned by the UK Home Office.
For candidates excelling in science, engineering, medicine, social sciences, humanities, and other academic or research domains, the endorsing bodies include the British Academy, the Royal Academy of Engineering, the Royal Society, and the UK Research and Innovation (UKRI). Each institution evaluates the applicants' credentials and merits before granting endorsement.
For applicants demonstrating extraordinary talent in the arts, culture, or digital technology sectors, the Arts Council England or Tech Nation handle the endorsement process, following a distinct set of criteria. Further details are available in the Appendix Global Talent of the Immigration Rules and on the official GOV.UK website.
Once the endorsing bodies approve the application, the final immigration decision rests with the Home Office. As a Global Talent Visa holder, one becomes eligible to apply for the ILR after three years under the Exceptional Talent category or five years under the Exceptional Promise category.
Indefinite Leave to Remain (ILR) is an immigration status granted by the United Kingdom to foreign nationals, permitting them to live and work in the UK without any time restrictions. Essentially, ILR offers the freedom to reside in the UK indefinitely, and it's a critical step towards gaining British citizenship.
8 steps to get the Indefinite Leave to Remain in the United Kingdom
1. The Life in the UK Test: This test is a prerequisite for ILR and can be taken at any point before the application. Various digital platforms offer preparation resources, such as the app found HERE. Upon completion, the Life in the UK Test Reference number will be required in your ILR application.
2. Timing your Application: Begin your application 28 days before the 3 or 5-year anniversary of your initial visa approval, or any time thereafter.
3. Starting the ILR Application: To initiate the process, visit HERE, and follow the application link HERE. During the application, be ready to provide specifics about your UK travel history, including entry and exit dates.
4. Application Fee: The standard application fee is £2,404. For expedited processing (next-day decision), an additional £800 is required.
5. Preparing Supporting Documents: The preparation of pertinent documents is crucial. You must have your passport issued by your home country, and other mandatory documents include:
Payslips from the last six months (if employed full-time), along with an employer's letter confirming your earnings.
Personal bank statements demonstrating payments received from your employer or a company where you serve as a director.
Your employment contract, highlighting the work undertaken in the UK.
Degree certificates, if you've declared that you're a graduate.
Evidence of your immigration status in the UK, such as your Biometric Residence Permit (BRP).
A signed consent letter, authorizing the Home Office to conduct verification checks.
An official tax document from HMRC or a P60 document from your employer. Alternatively, dividend vouchers showing gross and net dividends paid to you by a company can be provided.
All previous passports, travel documents, or national identity cards used to enter or remain in the UK.
6. Submitting the Application: After completing the application and paying the required fees, you will be redirected to the Home Office's partner site, VFS Global, to schedule a biometric appointment. If your application is submitted within 28 days of your visa's 3 or 5-year anniversary, ensure your biometric appointment falls after this date to qualify for ILR.
7. Uploading Scanned Documents: All supporting documents must be uploaded to the VFS Global site. Each document should be assigned to the appropriate category and submitted. A 'Submitted' status will appear next to each document upon successful upload. It's essential to upload the signed consent form at this stage. If any additional documents become available after the initial upload, they can still be added prior to the appointment date.
8. The Biometric Appointment: Attend the scheduled appointment, ensuring you arrive at least 5 minutes before the designated time. This appointment is crucial, as it involves capturing biometric data, including fingerprints and a facial photograph.
Securing the ILR is a significant milestone, reflecting your invaluable contributions to the UK's professional and cultural landscape. This detailed guide is intended to provide a clear roadmap for the application process.
From the inception of your Global Talent Visa journey to the moment of ILR acquisition, each step is a testament to your talents, skills, and determination. We wish you all the best in achieving this prestigious status, and a hearty congratulations in advance on reaching this remarkable milestone in your professional journey in the UK.
Difference between ILR and British citizenship
Does ILR make you a citizen? No. The main difference between ILR and British citizenship is that individuals with ILR are not UK citizens; they therefore have different rights than UK citizens.
Another key difference between ILR and British citizenship that the UK citizenship requirements are fundamentally different and distinct from the ILR requirements. The process for becoming a UK citizenship is different (you must take certain tests and demonstrate a facility with British culture, among other requirements).
Another key difference: ILR holders, unlike British citizens, are ineligible for a UK passport. While you do not automatically receive a UK passport once you become a citizen, you automatically become eligible for one, and can therefore apply for one once you receive citizenship.
Critically, ILR can expire for holders who do not spend enough time in the UK. In contrast, once you obtain British citizenship, you cannot be deprived of it.
When can you apply for citizenship with ILR?
You can begin the ILR to citizenship application process one year after you have held ILR status (i.e. once you have resided in England, Scotland, Northern Ireland, or Wales for a minimum of 12 months).
Please note that the timeline and process for applying for citizenship with ILR is different from the timeline and process for applying for citizenship with Settled Status via the EU Settlement Scheme. For specific information about applying for citizenship under the EU scheme.
How to apply for British citizenship
ILR holders can apply for British citizenship either online or through the mail by fulfilling the various UK citizenship requirements, which include the following:

Being of the correct age (18+).
Demonstrating your fluency in either English, Scottish Gaelic, or Welsh.
Taking and receiving an acceptable grade on the "Life in the UK" test.
Being judged to possess a moral character.
Conclusively demonstrating your plans to reside in the country going forward.
Paying the application fee (£1,330 per applicant, minus the cost of biometric data collection).
Having your Biometric data collected-i.e. submitting one's fingerprints and photos, which is required for security and identification purposes.
Attending a post-application citizenship ceremony (for ILR holders who are approved for UK citizenship).
Returning (and compromising) your Biometric Residence Permit (BRP) to the Home Office.

In addition to proving that they have resided in the country for at least half a decade, applicants for citizenship must also prove that they have not spent too many days abroad (while living in the UK with ILR status) and meet additional residency requirements.