If you hate democracy, propose new system of government – Senator to Presidency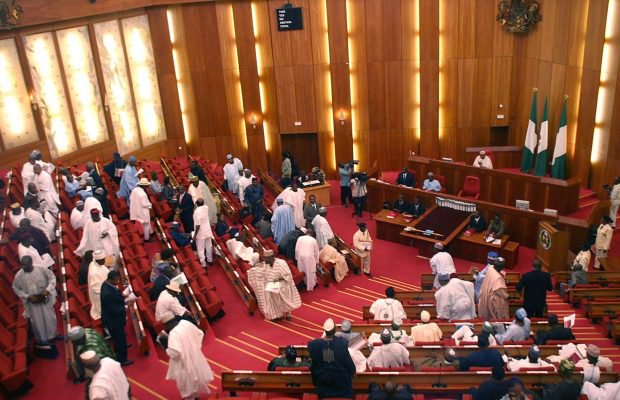 The Senator representing Bauchi Central constituency in the National Assembly, Isa Misau, has urged the Presidency to propose another system of government if it abhors democracy.
He made the call on Tuesday while contributing to a debate during plenary.
Misau pointed out the overriding functions of the executives, saying it was unconstitutional for the Economic and Financial Crimes Commission, EFCC, to search a National Assembly member's house.
He said: "this illegal invasion and unwarranted search of our top members should be questioned and challenged."
The Senator added that "since the constitution of the federal republic of Nigeria is respected and adhered to, the Executive arm of the government should know that the National Assembly is supreme and should be respected as such."
"Why haven't they searched corrupt ministers houses?" he asked.
Watch all that he said below: