How Fast-Rising Star Yvonne Orji is Redefining How Media Portrays single women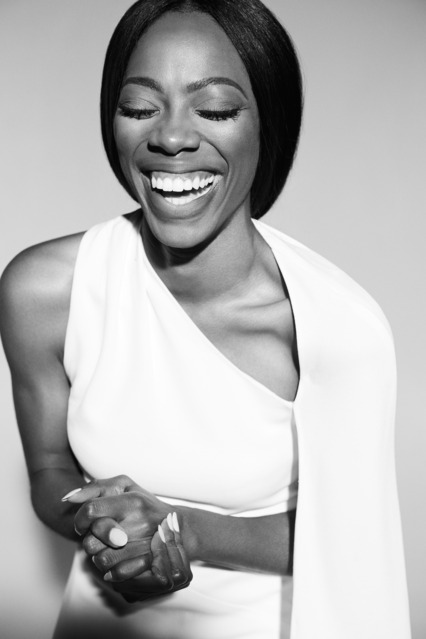 Fast-rising star Yvonne Orji is reinventing the way TV portrays the single woman. She is also a devout Christian and a Chris Rock approved stand up comedian.
In her interview, the 33-year old dishes it all out. She shares why she decided to keep her virginity till marriage.
Unlike Molly, the character she plays on Insecure Yvonne doesn't date much. Being realistic she says
I'm not the chick everyone would want to date. I'm not smashing. I'm not naïve. I know it's 2017.
Yvonne Orji talks more about the differences between her and Molly. On the show Molly could be described as quite snobbish but when the curtains drop Yvonne Orji buys peanuts from the 99-cent store and goes home to a roommate.
Her role on the HBO breakout comedy series is quickly putting her face on the map.
Before Insecure, the actress thought she would go into a career like Medicine. She did, in fact, get her Masters in Public Health, but she soon discovered comedy when she entered a campus beauty pageant as a favour to the organiser, and wound up performing a five-minute set about her family. She loved it — and, more important, she felt it was what God wanted her to do.
No doubt Yvonne Orji is carving her path in Hollywood.
Read the full interview on www.thecut.com
Credits
Photography: Andrew M. Casey | @a_m_cassey
Stylist: Rebecca Ramsey | @rebeccarams
Makeup: Drini | @missdrini
Hair: SherriAnn | @therealritabee
Senior Photo Editor: Biel Parklee | @bielparklee
Photography Assistant: Matt Summers |
Styling Assistant: Sarah Kinsumba | @sarahk_stylsit