Bayelsa residents raid palliative warehouse in Yenagoa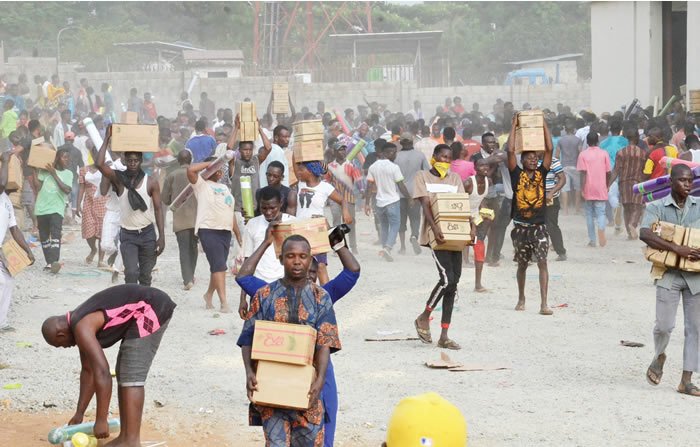 Bayelsa State on the news as residents are reported to have stormed a warehouse supposedly housing political palliatives to loot palliates meant for distribution amongst specific groups.
The warehouse is reportedly located at along the Isaac Boro Expressway in Bayelsa's capital city, Yenagoa, which was raided on Sunday.
It is discovered through a report by Sahara Reporters that the raid on the warehouse was in response to residents' outrage on the hardship forced on civilians by the removal of PMS subsidy that has resulted in high inflation in the country.
The report however does not state categorically if the looted palliatives were food items that the President Bola Tinubu administration promised to States in the federation to cushion the effect of the fuel subsidy removal.
There are also reports speculating that the palliatives looted were meant for distribution to people affected by flood in the state.