A Case For Casemiro: That Brazil Squad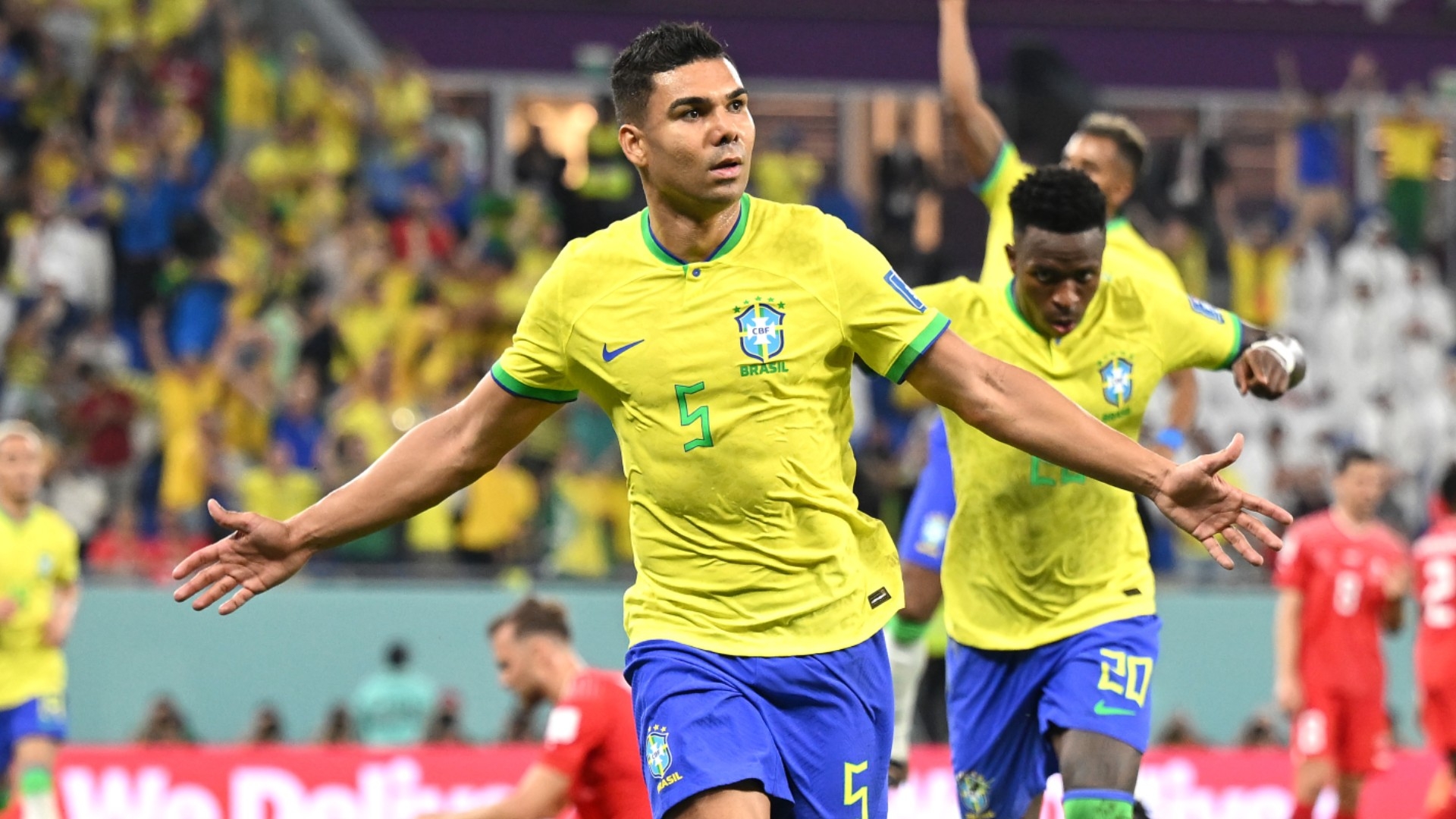 Brazil seems to be having everything going for them while doing things very under the radar in the Qatar world cup tournament, and against Switzerland, it is Casemiro who turns up for the 5 time world champions.
Manchester United midfielder, Casemiro was the hero on the evening as the five-time champions defeated Switzerland to advance to the knockout rounds.
Brazil's quest for a sixth World Cup is undoubtedly on track, even if it isn't pretty. Twenty years after their previous victory, Tite's troops appear to be equipped to repeat their feat.
On Monday, they defeated Switzerland 1-0 at Doha's Stadium 974 to qualify for the round of 16, becoming the second team, after France, to do so.
They had to be patient to win, just like they had to be against Serbia in their first group game. On a night when losing Neymar appeared like it might cost them dearly, it took a late goal, and a deflected one at that, from Manchester United's Casemiro.
However, few teams in this tournament appear to be as strong defensively as the Selecao, and after completely neutralizing any threat from the Swiss, it always seemed like a goal would be scored.
There haven't been many better midfielders at this tournament than Casemiro, and in this game, the Manchester United player added a game-winning play to his two outstanding efforts.
Of course, a deflection from chance contributed to the goal. The 30-year-old was a fitting hero for Tite's team after turning in another faultless performance in the middle of the field, despite the wonderfully executed half-volley catching a nick off Manchester City's Manuel Akanji en route to the far corner.
This proves the mental fortitude of this Brazil team to hold on till they cross the finishing line.
The way Brazil wants to play relies heavily on Casemiro's ability to mop up, read the game, and cover space defensively. If he also scores goals, that's an added plus for the five-time champions.
We need to talk about Alisson Becker for a minute, 2 games, 2 clean sheets, zero shots on target faced, little need to make smart saves.
The Liverpool player was essentially inactive against Serbia, and he was hardly needed here as his team put on another strong defensive performance.
Brazil appears to be the most durable squad in the competition because to the rekindling of Marquinhos and Thiago Silva's stellar central defensive pairing, Casemiro's constant presence up forward, and Alex Sandro and the outstanding Eder Militao at full-back.
They also have the best goalkeeper in the world, so even if that fails, they have that. Simply put, we haven't yet seen him.