12 Most Talked About Nigerian Songs Of 2017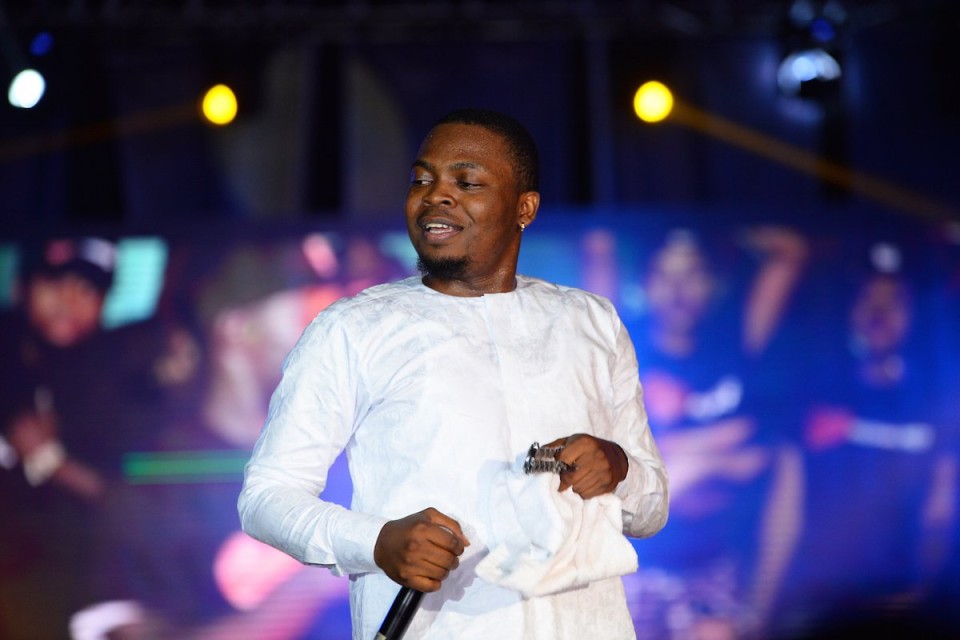 By every standard, 2017 was supposed to be a very tough year for Nigerians – we were faced with a biting recession; thousands were laid off their jobs, many didn't secure the college admission that topped their new year's resolution list and many lost their loved ones to ridiculous circumstances #EndSARS. But as always, we survived the storms; we smiled through the challenges and danced our way out of difficulties.
While life gave us a hundred reasons to cry, we were blessed with a thousand tunes to spur our excitement. What could we have possibly done without these songs? They were our excitement pills, they were released in 2017 – they sit gracefully on our list of 12 Hottest Songs Of 2017 in Nigeria.
12. Seyi Shay – Yolo Yolo
'Don't postpone your happiness – you only live once' is what Seyi Shay preaches on Yolo Yolo. Not only did she preach happiness, she shared it freely.
A great theme and a perfect melody heavy on the Latino dance groove aren't all that Seyi Shay provides. At apt intervals, instrumental breaks were observed for dance off's. One cannot help but get excited whenever the song comes on.
11. Simi – Joromi
The year 2017 was truly the year of the underdog and Simi was the face of the movement. Armed with a nostalgic effect, flawless vocals, and a perfect instrumentation, Simi's Joromi earned a special place in our hearts.
Ladies love it because it provides them with the right amount of morale they needed to shoot their shots, the gentleman fancies it because it speaks to his advantage while every other person falls in the category that has undying attachments to the infectious beat. This is the most popular alternative song of 2017 as it has amassed a well deserved mainstream demand and appreciation.
10. Wizkid – Come Closer
Even though by design Come Closer was tailored for the global community (as the typical Nigerian dance rhythm was absent), we found a way to own and enjoy the song. It is the perfect record for a little head-bop, feet taps, and happy vibe.
Who says good moments are only enjoyed in furor?
9. Niniola – Maradona
Niniola is regarded a Queen of Afro-house for a reason. House music wasn't a mainstream sound in new Nigeria until Niniola happened. With a smokey Sarz produced instrumental, Niniola's ever correct vocals and a catchy hook made Maradona a delightful tune.
8. 9ice – Living Things
Living Things put 9ice back into the mainstream conversation this year. Even the controversy that greeted it's release following a viral comment my Falz didn't dim the potentials of the record as it even became a bigger street anthem, earning the artiste a lot of appearances around the country.
7. Mayorkun – Mama
While it is a product of the highly exploited 'pon pon' sound, Mama possesses an unexplainable magic. It could be the harmonious progression, the very-well delivered lyrics or the relateable catch; All your problems I know say solution na ego. Are you getting it?"  One cannot downplay the weight of the record.
6. Tiwa Savage – All Over
All Over is the song that set the tone for Tiwa Savage's Sugarcane EP.  It's mystifying sweetness sends one into an auto-happy mode. This is in fact what shot it straight into the league of biggest and hottest records of 2017.
5. Kiss Daniel – Yeba
From the opening trumpets, one could tell that Yeba was a call to craze mode. At first listen, one was a hundred and one percent sure that Yeba would be a hit record. The track is a reminiscent of the 90s highlife music – heavy on percussion and horns with inconsistent chants and ad-libs that makes it an absolute jam. Social media caught the fever, the radio has it on steady rotation and the streets… you already know it's a gaga situation on the streets whenever Yeba comes on.
4. Olamide – Wo
After 2 failed attempts at releasing a new year hit record,
Olamide
was finally able to get a dying minute score with
WO
. The
Young John
produced record swept us off our feet like a hurricane – we didn't see it coming.
Since it's release in August, it has been everyone's madness trigger. The enchanting catchphrase 'WO' on an up-tempo Nigerian pop instrumental is all we need to keep the party alive.
3. Davido – Fall

Davido's
second single for the year applies the same formula that birthed his first hit. The same laid-back Ghanaian instrumentation but a different hook –
Banana Fall on You!
Fall was the stamp of Davido's position as the most consistent hitmaker in 2017 as it was well received by both his fans in Nigeria and in diaspora scoring repeated plays at parties and sitting atop every Nigerian pop chart.
2. Ycee ft Maleek Berry – Juice
Ycee will agree that the record signified his switch from core rap music to pop in quest for more commecial success. And the song was indeed a huge commecial success for the artiste. The song also formally introduced Maleek Berry (The Artiste) to Nigerians whose infectious verse made the song one of the most sing along songs in the country this year, not to forget that American music business mogul Diddy also caught the wave of the song.
1. Davido – IF

Released in the first quarter of 2017 and produced by
Tekno
,
IF
by
Davido
is a
Duncan Mighty
and
Lagbaja
inspired record that features consistent trumpet fills while also exploring the Ghanaian Highlife Bounce otherwise called the 'pon pon' sound.
Immediately the song was released in February, it instantly became a national anthem with both adults and children screaming '30 Billion for the account ooo'.
Not only was it a national hit record, it also crossed the borders of the African continent scoring a remix with RnB singer – R Kelly. Over ten months have gone and IF still remains everybody's favourite.