? Amaze-balls! Dance Routine Turns to Emotional Proposal | Watch!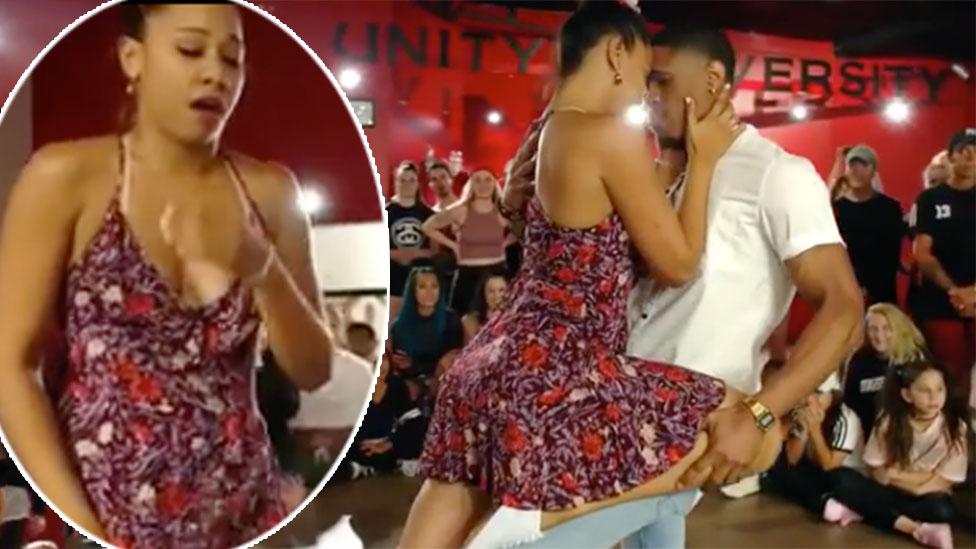 Disclaimer: This post might get you teary. Got a handkerchief handy 🙂 ?
It was just another dance routine for dancer Ashley @ashleyliai, unknown to her, boyfriend Phil @phil_wright_, also a choreographer and dancer had planned to ask her to marry him at the end. The look on her face when she turns around to see him on one knee is epic.
To make it all the more emotional the couple was choreographing to John Legend's You & I. The video has quickly gone viral with many "aww" comments following it.
Watch!
https://twitter.com/topnaija/status/888907073106436096
Phil Wright talking about the proposal said he didn't really have any solid idea on how to propose but he decided to consolidate all the things he loves; teaching, dancing and his girlfriend. These two are so adorable.
Watch the story behind the proposal
https://twitter.com/topnaija/status/888906538773094400