Xmas: Better days Ahead For Nigeria – Buhari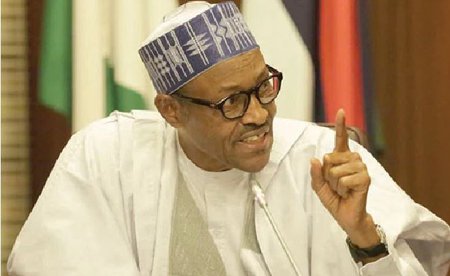 President Muhammadu Buhari on Saturday felicitated with Nigerians, particularly the Christian community, on the occasion of this year's Christmas celebration and reassured that "better days lie ahead for us as a nation.''
The President, who stated this in a Christmas message released by his Special Adviser on Media and Publicity, Mr. Femi Adesina, in Abuja, said his administration had redouble efforts to surmount the challenges facing the country.
He said: "I am deeply convinced that better days lie ahead for us as a nation as we make progress on all the major fronts where we have set our energies to surmount the challenges.''
According to him, the commemoration of the birth of Jesus Christ is an important opportunity for all citizens to show love to one another and encourage unity by spending quality time with friends, families and the less-privileged.
He also enjoined the citizens to draw inspiration from the exemplary lifestyle and teachings of Jesus Christ, who constantly stood for what is right, true and honest.
"The Holy Book describes Christmas as a festival of peace, joy, healing, hope and fulfillment. It kindles great expectations in the heart, irrespective of the challenges of the moment.
"As we celebrate this yuletide season, let us devote some time to pray and appreciate the sacrifices of members of our armed services to keep our nation safe and secure.
"By the same token, and keeping with the spirit of the season, our gallant troops serving in the frontlines in the fight against insurgency; those wounded, lying in the hospital, as well as civilians who have suffered the brunt of evil and wicked elements these past years, deserve our fervent goodwill and sustained prayers."
Buhari maintained that the personal fortitude of these individuals would continue to inspire the nation to victory "as we turn the tide against the enemy and annihilate those who work against the unity of our nation.
"In this season of hope, let us remember to provide refuge to those who cannot enjoy Christmas at home with their families, or have been driven from their homes by insurgency or violence, particularly the Internally Displaced Persons.''
On illegal migration, the President frowned at the activities of trans-border syndicates who had been luring youths to modern slavery.
NAN