Tems reveals her mom was the one in famous TV ad from years back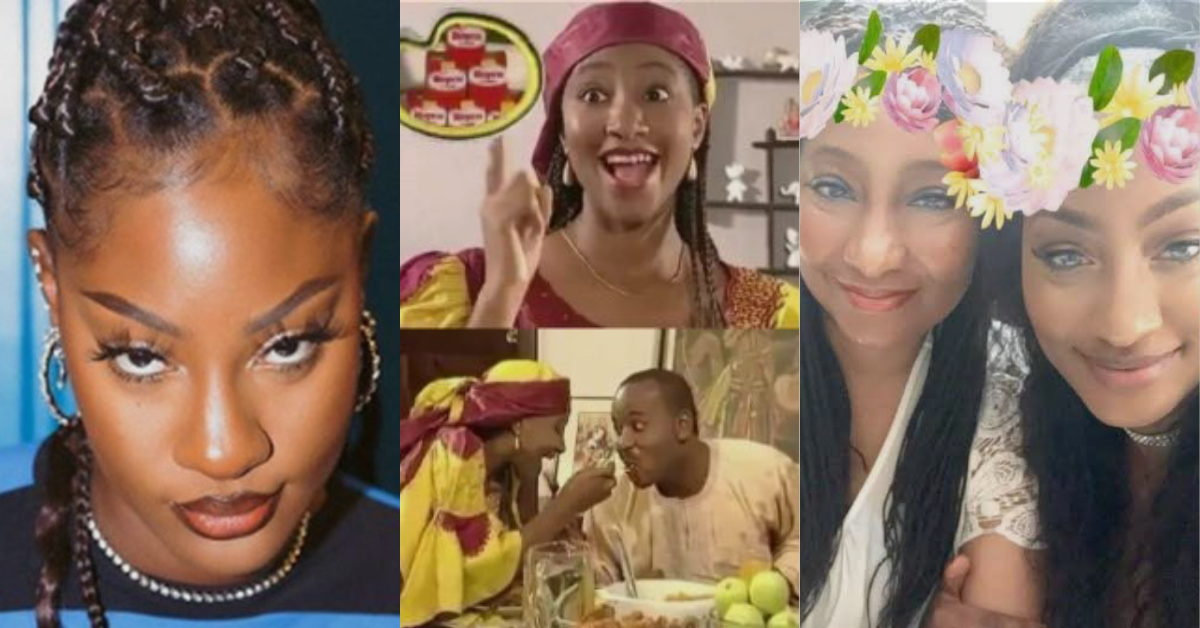 An interesting discovery about the Nigerian singer, Tems, shows that her mother played a part in one of the legendary Television advertisements.
As the songstress, Tems continues to make major waves in her musical career; it has been revealed that the singer's mother was the actress featured in a popular TV ad from years ago.
Though the ad is from the early 200s, snapshots from it have served as major memes in Nigerian cyberspace in recent years. A while back. a Twitter user made a joke out of the commercial as he tried to joggle netizens' memory by saying if they remembered the ad, they should have been married.
Tems came across the tweet later on and surprisingly revealed that the beautiful woman in the ad is her mum. See her tweet,
Lmao!!! My Mum!!

— TEMS (@temsbaby) July 12, 2018
Her fans have been left surprised about the discovery and are considering the possibility of her getting her impeccable artistic talent from her mom.