South Carolina Discloses Individuals And Organization Owing $101.9 million Debts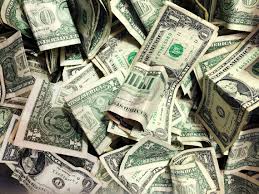 Tax debtors reportedly owe South Carolina $101.9 million, state revenue officials which was  revealed on Tuesday.
The South Carolina Department of Revenue announced a list of debtors on Tuesday as part of its top delinquent taxpayers program, which began three years ago. The list includes individuals and businesses delinquent on their taxes.
Individuals owe $61.7 million, while businesses owe a total of $40.2 million in taxes this year. Each of the current delinquent taxpayers is in tax lien status, which makes their debt public, SCDOR states.
"Tax revenues are vital for the continued good financial health of our state," SCDOR Director Hartley Powell said in a Tuesday press release. "When noncompliant taxpayers don't pay what they owe, the tax burden unfairly lands on the shoulders of compliant taxpayers."
Before names are published, SCDOR says other efforts are made to collect the debts, including sending letters, phone calls and other methods of contact.
TOP 5 INDIVIDUAL SC TAX DEBTORS
Clarence J. Michel of Lancaster, KY: Owes $2,840,197
Yurij Debevc of Sanford, FL: Owes $2,763,390
Quintessa Copeland of Spartanburg, SC: Owes $1,852,955
Stephen Looper of Greer, SC: Owes $1,453,943
Michael A. Crews of Hampton, SC: Owes $1,226,549
TOP 5 TAX DELINQUENT BUSINESSES
Gajanan Enterprises Inc of Columbia, SC: Owes $1,699,284
Prestige Marble Inc of Greenville, SC: Owes $1,576,072
Nalco Company LLC of Saint Paul, MN: Owes $1,276,160
Cogeco US, LLC of Aiken, SC: Owes $1,255,250
Trendsettah USA Inc of Doral, FL: Owes $890,308
MOST INDIVIDUAL SC TAX DEBT BY COUNTY
The latest list of individual tax debtors represents 31 counties, meaning residents in 15 counties did not have enough tax debt to make the list, SCDOR states. Here are the five counties that topped the list for having individual debtors who owe the most.
Charleston County: $6.9 million
Horry County: $6.87 million
Greenville County: $5 million
Lexington County: $4.2 million
Berkeley County: $3.5 million
Debts excluded from the lists
Those who have filed for bankruptcy protection
Debtors who have made payment arrangements with the SCDOR.
Any debt in the SCDOR's GEAR or Setoff Debt programs.
MOST INDIVIDUAL TAX DEBT BY SC REGION
Lowcountry: $14.6 million
Upstate: $10.5 million
Pee Dee: $10.4 million
Midlands: $9.9 million
DELINQUENT TAX PAYMENTS
Hundreds of the top delinquent taxpayers listed last year eventually paid $8.35 million to the state, including $5.98 million in lien payments and $2.36 million in payment plan payments. Of the total paid in 2022, business debtors paid $4.86 million, while individuals paid $3.48 million.