Senate confirms Abdulrasheed Bawa as new EFCC Chairman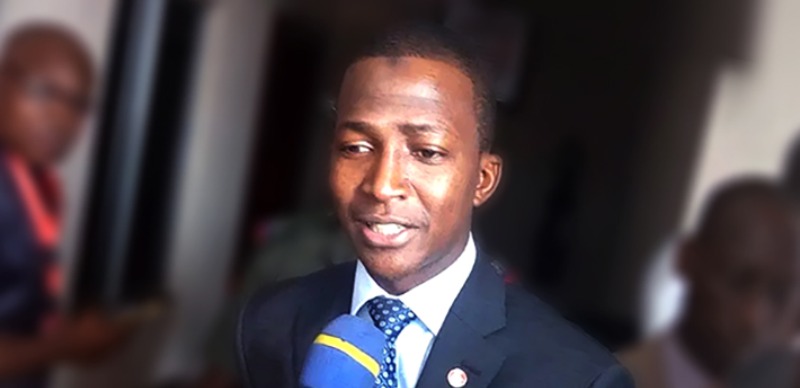 The Nigerian Senate has confirmed the appointment of Abdulrasheed Bawa as the new Chairman of the Economic and Financial Crimes Commission (EFCC) on Wednesday.
The President of the Senate, Ahmad Lawan at the plenary confirmed President Buhari's appointment of Bawa as EFCC Chairman last week.
The Presidency stated that Bawa's appointment was in accordance with Section 2 (3) of the Economic and Financial Crimes Commission Act 2003. Senators commended the new EFCC Chairman.
Senator Oluremi Tinubu said, "What you've shown is diligence, perseverance and hard work which are all the requirements to get to the top. We want to see a lot of youth like showing other youths in Nigeria that if you want to get to the top you don't have to be destructive."
"I am so impressed with this very awesome presentation by Mr. Bawa, the Chairman of the EFCC. There would be no need to ask him any questions. Clearly, he is a very brilliant young man.
"Within a couple he has been able to showcase himself. Ordinarily he should take a bow. This nomination is unique. It is a nomination that has generated hope for millions of our youths in this country," Deputy Senate President, Senator Ovie Omo-Agege added.
Bawa was in the company of members of his family, the Senior Special Assistant to President Buhari on National Assembly Matters, Senator Jide Omoworare, the Speaker and Members of the Kebbi State House of Assembly at the National Assembly.
The EFCC chairman-designate before he was confirmed, introduced himself and read his biodata to the Senate.
Bawa, a 40-year-old EFCC investigator, stated that he has extensive experience in the investigation and prosecution of advance fee fraud cases, official corruption, bank fraud, money laundering, and other economic crimes.
He holds a B.Sc degree in Economics, and masters degree in International Affairs and Diplomacy.
With Bawa's confirmation, he replaces the suspended former acting EFCC chairman, Ibrahim Magu who is going through trial on supposed diversion of recovered government's assets since July 2020.
Bawa disclosed that he desires to make the EFCC a better place when he leaves.
The EFCC chairman stated that he "intends to work with them closely by sharing information in order to attain our mutual and independent objective.
"We need to repatriate all our stolen assets for the benefit and betterment of all Nigerians.
"It is a dream of every patriotic Nigerian to see Nigeria growing to a greater height and I hope and pray that if confirmed, I will live to contribute my quota in seeing that this country is taken to a greater height.
"I am going to give the young people a very good representation in the governance of this country so that more young people will be given more responsibility in this country."
✅Enjoy Complete Primary & Secondary Education Online CLICK HERE!💃
PASS WAEC, BECE, POST-UME, COMMON ENTRANCE IN 1 SITTING🙌