Rema – Holiday (New Song) [Lyrics]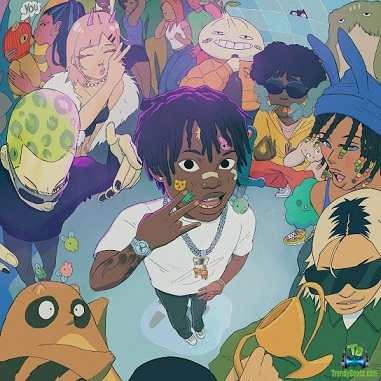 Rema, a well-known Nigerian singer recognized for his love and hard work for beautiful music, unveils this amazing composition titled Holiday (New Song), which is a wonderful combination of Afro-pop and Afroebat sound that will undoubtedly blow your mind.
Fans consider Rema, a Mavin and Jonzing recording artist, to be one of their favorites, and the young man, for his part, ensures that he releases high-quality music. Since his debut in 2019, the singer has been providing his fans with fantastic music.
Holiday (New Song) is Rema's second Blaise-Beatz-produced album; he truly put a lot of effort into this catalogue, reminiscing on some earlier errors he did while working hard to chase his aspirations and music profession, which one would want to hear again and over again. Get it down below.
Moreover, the current single follows his work with one of Senegal's finest music producers, Samba Peuzzi, on the song titled Mercedes.
Holiday song lyrics
Intro
Ob-Obah
Another banger
Verse 1
First you go be the bad guy
Then you go be the actor
Because I wan feed my family
Na 'im make me thief my own guy laptop
Came out alive, omo me I thank God
My money big, you go need tractor
If e be say you wan carry my weight
You go need new gym instructor
Pre-Chorus
Straight out of Benin
I drop "Rema – EP"
2019, they think say the gbedu go finish
My music is traveling
From India to Asia to Berlin
The thing wey been pain me
Be say una no wan be-believe
Chorus
I will never forget the time wey bad belle them cast us away
Fast forward to today
Everyday na holiday-ayy, ayy, ayy
Everyday say na holiday
Oya day, oya day, day, day, owey
Verse 2
Me and my guys wey dey chill with the kpor, kpor (Kpor, kpor)
Say we no dey ball oh (Ball oh)
Say my circle chekele but we go give you "Last card, check up"
Make you no hate, make you pray for the abili', abili', ability to catch up
No calculator fit count my surplus
Ema to jó mi mo nshako
Many nights wey I no sleep, wey I no sleep
One hit, I go overseas
Still many people dey laugh me
But I steady believe
One favour, please
Keep my family strong for me
God I dey on my knees
Pre-Chorus
Straight out of Benin
I drop "Rema – EP"
2019, they think say the gbedu go finish
My music is traveling
From India to Asia to Berlin
The thing wey been pain me
Be say una no wan be-believe
Chorus
I will never forget the time wey bad belle them cast us away
Fast forward to today
Everyday na holiday-ayy, ayy, ayy
Everyday say na holiday
Oya day, oya day, day, day, owey
Outro
I will never forget the time wey bad belle them cast use away
Fast forward to today
Everyday na holiday-ayy, ayy, ayy
Everyday say na holiday
Oya day, oya day, day, day, owey