Peter Okoye becomes a vlogger, hints on "Cool It Down"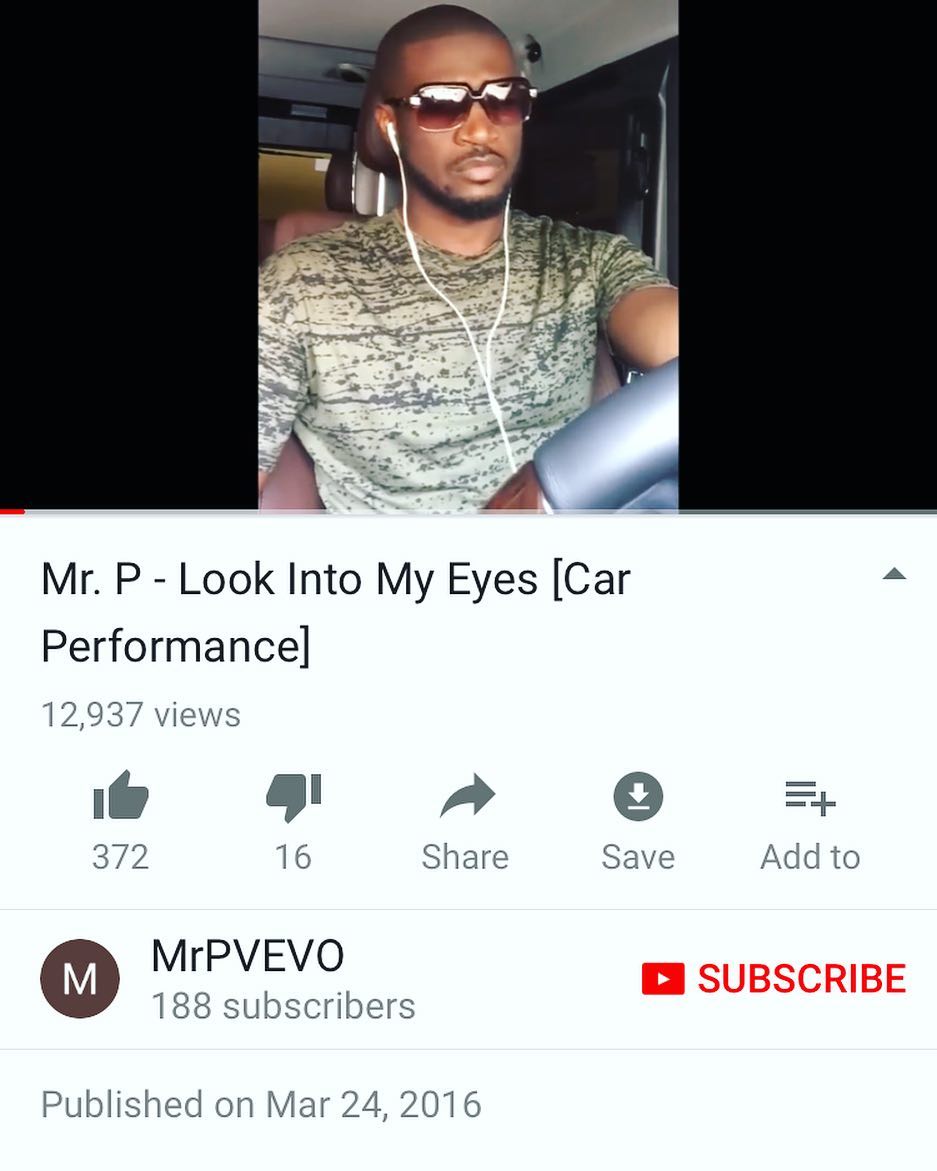 Star dancer and singer, Peter Okoye of the P-Square duo, has revealed his personal YouTube channel amidst rumors of a rift between the brothers.
He shared the above screenshot on his Instagram page revealing that the account has been active for over a year but he is just putting it out there now.
He also hinted at releasing a new single with the hashtag #coolitdown in his message on Instagram.
He wrote:
Had my VEVO channel for over a year and half and I've never put it up so be among the first to be notified with some Cool videos from the Koolest Dude. Pls feel free to subscribe to my VEVO Channel MrPVEVO??? https://youtu.be/ECxFnkBjpeo Thanks so much????#MrP #KoolestDude #coolitdownCool it down Loading……… ?????