Oyo SDP chair, Guber candidate clash over Makinde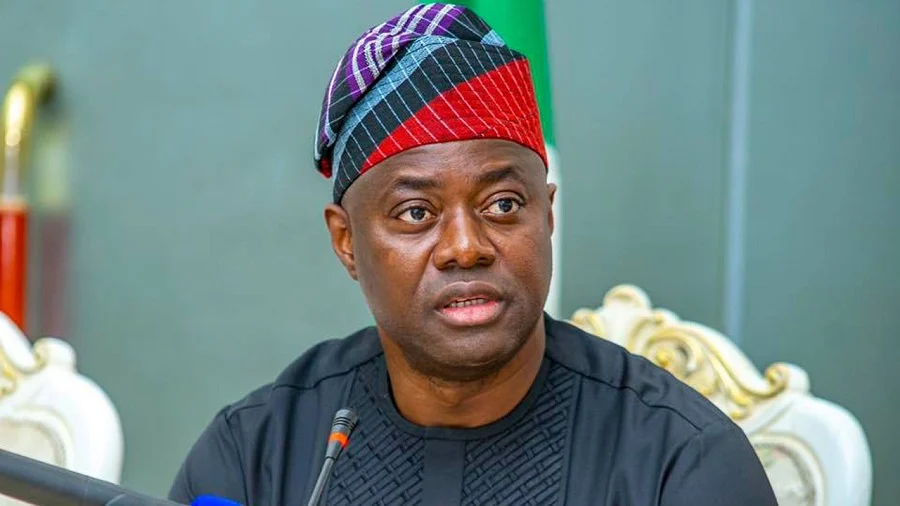 The Chairman of the Social Democratic Party in Oyo State, Michael Okunlade, on Wednesday, alleged that the governorship candidate of the party, Michael Lana, traded his mandate with Governor Seyi Makinde ahead of Saturday's election.
Lana stepped down from the race on Tuesday to endorse Makinde of the Peoples Democratic Party.
Okunlade, who made this allegation in a telephone interview with our correspondent in Ibadan, gave Lana a tongue-lashing, alleging that he stepped down for Makinde for monetary gains and promise of an appointment.
The SPD chair said, "Does he (Lana) know what he is doing? He didn't pay for nomination form. We only packaged him. He didn't have any input or contribution in the party. He is just a noise-maker. How many of them reached that compromise to endorse Makinde?
"Lana is just for money. If you watched all his debates, either on television or radio stations, he was totally against Makinde's policies. But because of money, he went to the PDP.
"We didn't see him as our candidate in SDP. We only packaged him. Somebody who cannot deliver his ward. He said he defected with some honourables or candidates, who are those honourables or candidates? Some of those who could not get 100 votes in the last election in their respective local governments.
"Lana cannot even win if he contests councillorship in his local government."
But reacting to the allegations by the SDP chairman, Lana maintained that he was not carried along when the party collapsed the structure for the governorship candidate of the All Progressives Congress, Teslim Folarin.
He said, "I am not like him (Okunlade). I am the one that has the mandate. Did he talk to me before he went on air to announce that they had collapsed their structures for Folarin? Was it me that collapsed the structure for Folarin? So, who is selling the party? If they are the symbol of the party, did they talk to me that they had already collapsed the structure for the APC? Did they carry any one of us along? Did they talk to any House of Assembly candidates? Did they talk to any local government chairman? So, who traded who?