Never seen people so hungry – Diplo shares on visit to Nigeria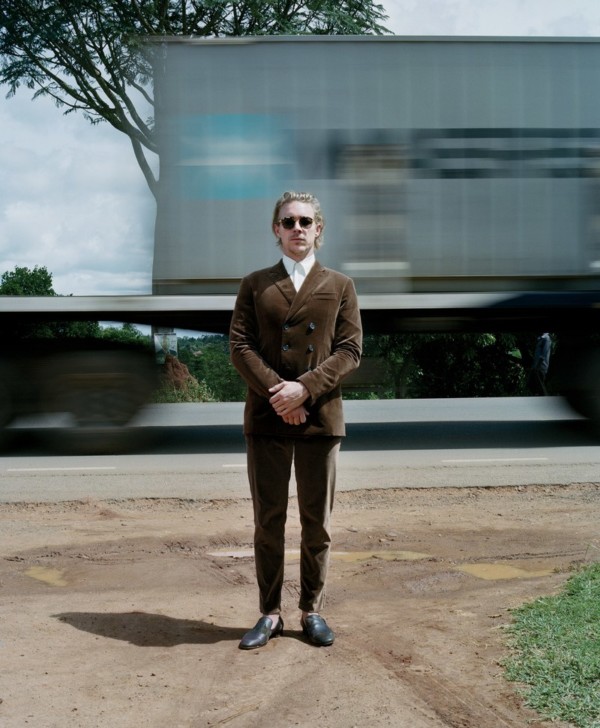 DJ Diplo discussed his visit to Nigeria in a new interview with GQ Magazine.
The DJ who is one-half of the EDM duo Jack U and a part of another EDM trio Major Lazer visited Lagos back in April and hung out with stars including Burna Boy and Davido.
Diplo discussed being sceptical of visiting Nigeria after Shaggy and Sean Paul told him of their scary experiences on their own visits. He said:
Everybody always warned me not to go to Nigeria to do shows. All the reggae artists—I remember having a conversation years ago with Sean Paul and Shaggy about Nigeria. Sean Paul's like, 'I was going through Nigeria and they put these cactuses up in front of the stage. People just stood on the cactuses trying to get onstage until guys with guns batted them in the head to get 'em off.' And Shaggy's like, 'I got a better story. My first tour in Nigeria, they had a fence up around the venue, and the crowd was so crazy, they were shaking the fence. The police were afraid, so they sent the dogs out on the people to break up the crowd. And then one dog came back over the fence dead. They killed the dog and threw it back over the fence.' So that was what I knew. I'd never been to Africa, besides South Africa, and everybody in South Africa calls it fake Africa.
He talked about the impact of Nigerian music on the music scene in the world, saying:
Nigeria has this huge diaspora, like Jamaica. Nigerians live everywhere: England, L.A., New York. Nigerians have had a huge impact on music in the last ten years. Like the UK funky stuff that ended up becoming "One Dance" by Drake. And then, over the last three or four years, Nigerians have been taking over with this new Afro-pop movement.
He continued:
The music scene is amazing because they have pop stations—you're gonna hear Bieber and Katy Perry. Then they have all the hip-hop and R&B—"Bad and Boujee" was a hit in Lagos before America. Then they have all the Nigerian stuff—the Afro-pop like Davido, Wizkid, Mr Eazi. And then they also have legacy stuff, like Fela Kuti and Femi Kuti, palm-wine music, and highlife. It's crazy.
Diplo also discussed going to the club at 3 a.m. with Burna Boy and Davido. he said:
I'm in Nigeria, playing a late-night show. Afterwards, Davido and Burna Boy and all these artists came back to the hotel with me at 5 A.M. We watched Future play Coachella online for like ten minutes. He brought Drake out. I got high, actually. I was stoned. Which I don't ever do, but I was like, I gotta get some sleep. But instead of going to sleep, we all went out to this nightclub. They opened it up for us. It was like 30 or 40 people at the club total—they're playing Afro-pop music until like 8 A.M. It was a vibe, ya know?
Diplo added:
All those guys have dope fucking style. Burna Boy was wearing, like, the dashiki with Gucci pants. He went to college in England and came back. All these guys left Nigeria, came back, and became huge stars. Davido was an engineer in Atlanta. And he's like, Fuck this, I'm going to Nigeria and doing this myself. This is so funny: We're outside of the studio in Lagos. We have guys with AK-47s blocking the street. So many guns outside. And this guy Skales comes in, and he's like, 'I went to Atlanta once, and man, I'm never going to the studio there again unless it's, like, white people. Everybody has machine guns.' Because in Atlanta, all the artists carry guns. It's part of the culture. In Nigeria, the guys with guns are outside the studio.
The producer also discussed making music with E-Kelly and Mr Eazi, and the hunger Nigerian artistes have compared to their US counterparts. He said:
Me and this producer, E-kelly, did a song for Mr Eazi. Before I left, I was like, Hey, this is an idea for a song. I gave him the stems—the music for the beat. Then I land and he's already sent me three demo versions with new drums. And Skales has already done a new version of "Run Up" with new guitars. The records were voiced and mixed. I've never seen people so hungry and the quality so high. In America, I can't get Travis Scott to answer my text messages. I gotta go pour water on his face to wake him up and get him to voice a song. I don't mind doing that, but I also don't mind being here on the frontier, making music with all the Nigerians.
Read the full interview HERE
Photo Credit: GQ