"Mehn I miss being pregnant" – Laura Ikeji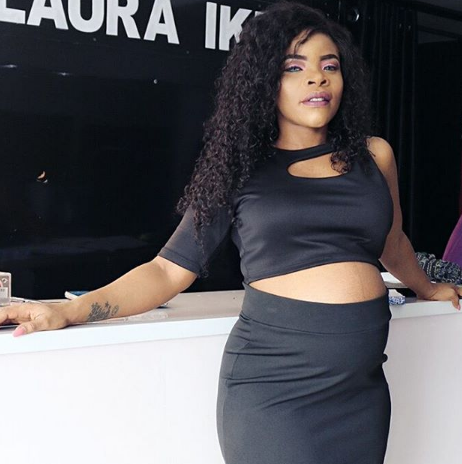 It is obvious Laura Ikeji had so much fun with her first pregnancy that just days after she put to bed, she's already looking forward to being pregnant again.
The new mum took to her Instagram to make her intentions known in a post where she commended women for being more open about their pregnancies these days.
She wrote:
I'm glad alot of Nigerian women are beginning to document their pregnancy journeys, women 're beginning to post pictures of baby bumps,dance videos, vlog about how miraculous pregnancy journeys 're.

Until recently , Nigerian women hid pregnancy as if it was something to be ashamed of, so what if you added alot of weight, so what if you looked darker with alot of pimples , so what if you looked out of shape, it's a thing of joy, be fat, be dark , be different from what u used to be. No biggie. Just enjoy every second of it.

Ps. Nobody will send miscarriage to you via Instagram or Facebook.. take your mind off negativity.

God has blessed you with what a lot of women 're looking for, relax n enjoy this glorious journey. I can't wait to be pregnant again. LK.
She also used the opportunity to show off her post-baby body in a tank top and denim bum shorts writing, 'No body magic, no spanx nothing. I'm working on my diet first before the waist training.
'Your food is the most important at this point especially if you 're gonna breast feed like me. So hey.. but mehn I miss being pregnant