Liverpool parade celebrations in Pictures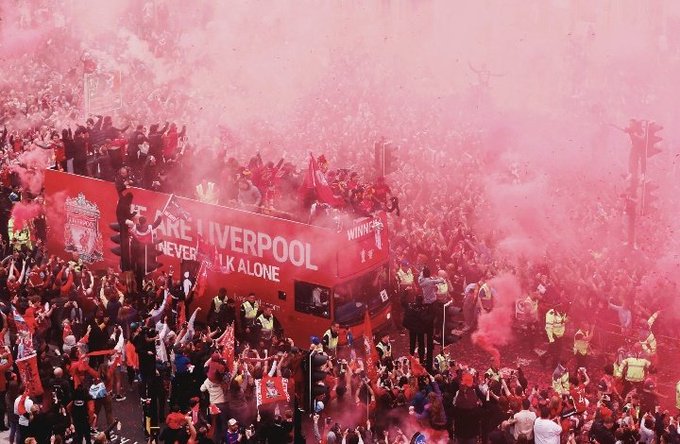 It's a scene that perfectly describes the saying pictures tell a story a thousand words can't, as a large mammoth crowd turned up to welcome the team to the Liverpool City and around it for a large period of 3 hours yesterday.
Words couldn't explain the emotions, and it was a moment the team and the fans will surely cherish, with Liverpool forgotten man; Adrian San Miguel posting on Twitter that it was a video he would never delete from his phone till he retires.
The players went into the parade not knowing what to expect out of it.
They had just lost a Champions League final the previous night and weren't sure how the fans on Merseyside would react, but the fans turned up more than they could expect as they were welcomed by a sight that showed to them an appreciation of the outcome of the season.
It may have turned out to be one that was underwhelming at face value, considering how they had charged at every trophy available in the season to the very end, only to end up with just two; the fans did not see it that way.
The fans and the club felt a need to appreciate how the season turned out, for both the men and the women's team, and also the players for giving it their all, losing 4 out of 63 games.
It was a scene to behold, as many of its players reacted in the aftermath of the event.
"Didn't think it would of been possible after last night but today was one of the best days of my life. Thank you, Reds." Jordan Henderson posted.
With Defender Virgil van Dijk also posting on twitter:
"From the bottom of my heart, THANK YOU! Not only for yesterday but for the support the whole season, I love you Reds"
Mohamed Salah was all smiles on the team bus during the parade.