Kim Jong Un: Trump Is Surely A Rogue And A Gangster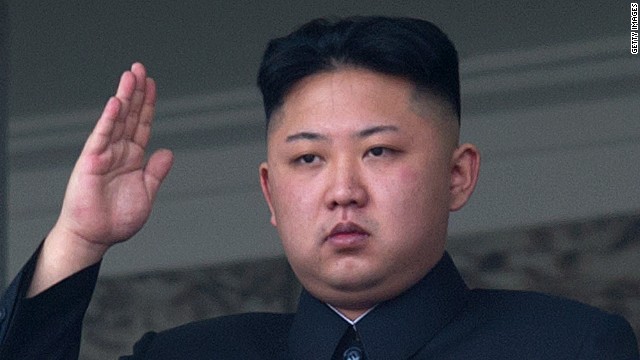 Mr Kim's words follow the US President's threat to "totally destroy" North Korea, comments described by the North Korean dictator as "the most ferocious declaration of a war in history".
In a rare statement reported by the country's official news agency, Mr Kim said the North would consider the "highest level of hardline countermeasure in history" against the US.
He said that Mr Trump's speech at the United Nations on Tuesday had only convinced him that Pyongyang's nuclear programme must continue.
"His remarks… have convinced me – rather than frightening or stopping me – that the path I chose is correct and that it is the one I have to follow to the last.
"As a man representing the DPRK and on behalf of the dignity and honour of my state and people and on my own, I will make the man holding the prerogative of the supreme command in the US pay dearly for his speech."
He added: "After taking office, Trump has rendered the world restless through threats and blackmail against all countries in the world.
"He is unfit to hold the prerogative of supreme command of a country, and he is surely a rogue and a gangster fond of playing with fire, rather than a politician."
Earlier in the week, Mr Trump had used his first speech in front of the UN General Assembly to describe Mr Kim as being a "rocket man on a suicide mission for himself and his regime".
Mr Trump had said: "The United States is ready, willing and able (to act), but hopefully this will not be necessary."
The President also called on member states to work together to isolate Mr Kim until he stops his "hostile" actions, a reference to a series of recent ballistic missile launches and nuclear tests by Pyongyang.
Mr Kim has promised to complete his nuclear programme in the face of strengthening sanctions, saying his state is nearing its goal of "equilibrium" in military force with the US.
On Thursday, Mr Trump signed an executive order to introduce new sanctions against North Korea over its nuclear weapons programme.
The order boosts the US Treasury's ability to clamp down on individuals and companies that finance and facilitate trade with the reclusive state.
President Trump said the measures would "cut off sources of revenue that fund North Korea's efforts to develop the deadliest weapons known to humankind".
It comes as European Union ambassadors agreed draft sanctions against North Korea, including a ban on investments in the country and on EU exports of oil.