I'm blessed with a wife who makes me rich in every way – Nnamdi Oboli eulogises wife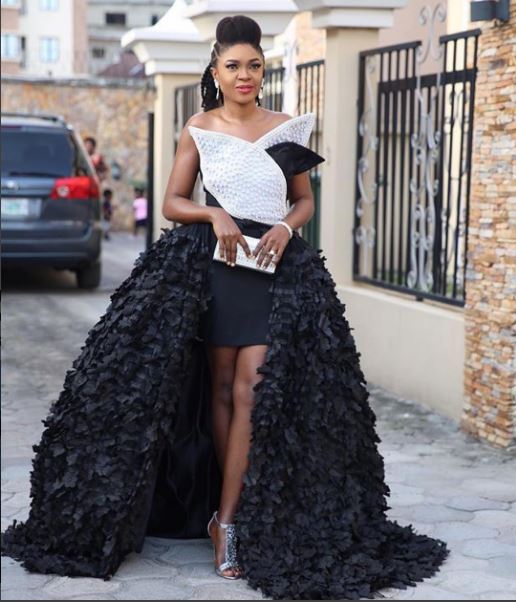 Nollywood actress Omoni Oboli's Husband of Nollywood actress Omoni Oboli, Nnamdi Oboli is counting his blessings as he appreciates his wife!
The proud husband shared a photo of his gorgeous wife on his Instagram page to accompanied by a few sweet words.
He wrote:
#tbt to the premiere of #MyWifeAndI movie ? "The blessings of the Lord maketh rich and He adds no sorrow to it" ??

Nothing could be truer than the fact the I'm blessed with a wife from the Lord who makes me rich in every way I can imagine and adds no sorrow on top of it all (except when I miss her) ?

The embellishments; makeup ?, dresses ?, accessories ? and jewels ?, are all just that, embellishments!

They only cover the real beauty that only I can see, and appreciate, and bless God for His indescribable ?

We often forget that we have this life alone to enjoy our blessings on earth, because eternity will be another kind of joy and blessings and we don't marry or are given in marriage there ?????? So don't waste your time trying to save your joy for when you've finished all the work and are too old to enjoy the wife of your youth as the scripture demands of us.

I don talk my own finish. If you like continuu with ya wahala for ? or start to dey enjoy yasef. ?‍♀️ As for me and my house…??