Isaac Oladipupo launches weekly video series #SuccessStories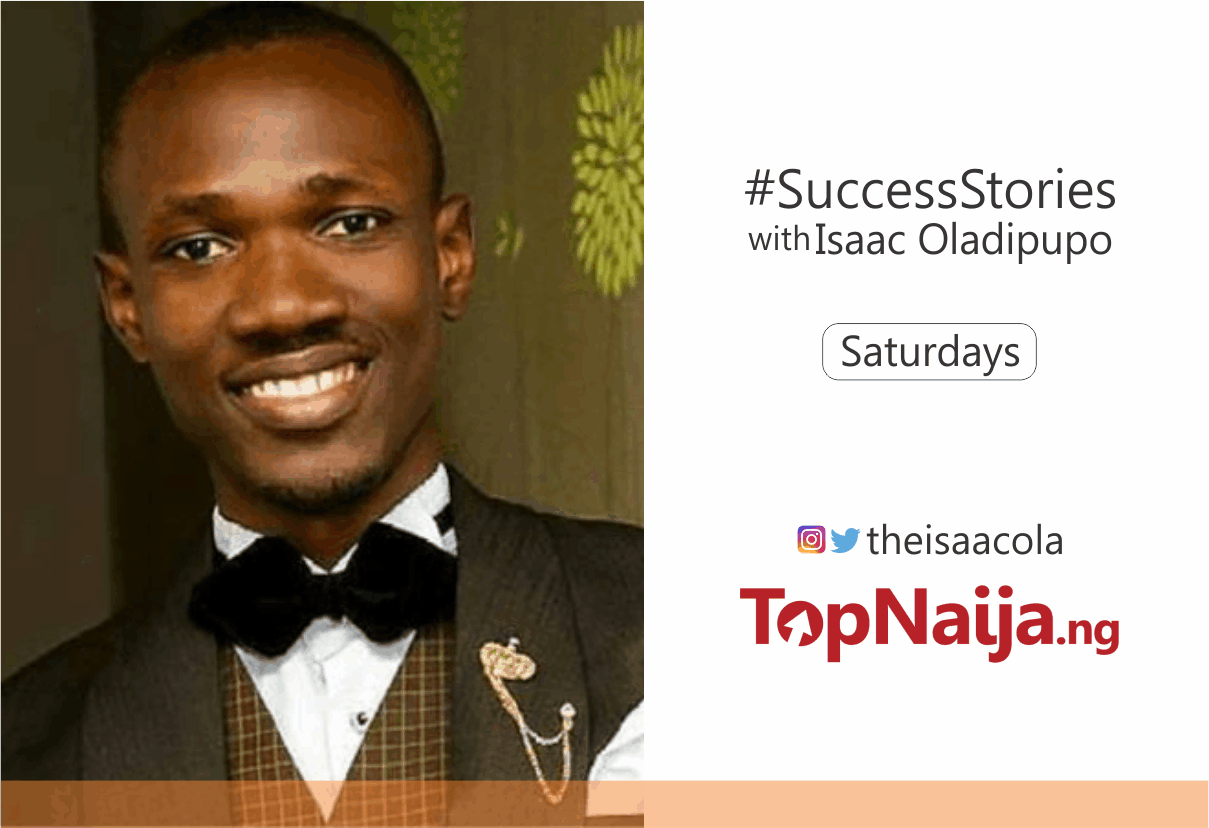 Founder of TopNaija.ng, Isaac Oladipupo, has launched a weekly video series titled #SuccessStories.
Deeply passionate about leveraging the media to empower people, Isaac aims to share simple life lessons that have worked for him, over the years, through the series.
The series will also feature exclusive interviews with notable innovators and young achievers across Africa. Snippets of the video series will be shared via his Instagram account @theisaacola and other online platforms, including TopNaija.ng.
According to Isaac Oladipupo, who also convenes the annual Success Stories Africa which has empowered hundreds of young Nigerians, "the goal is to increase the number of empowered Africans above the weaklings leveraging social media."
See the teaser below:
ABOUT ISAAC
A vastly experienced communications professional with extensive proficiency in Public Relations, Digital Marketing and Project Management, Isaac holds a Bachelors degree in Management Technology from the Lagos State University and a Masters degree in Public and International Affairs from the University of Lagos, Nigeria respectively. He is also a graduate of the PR Academy, United Kingdom.
Passionate about deploying the media to transform lives and empower brands, Isaac has worked as Staff Writer at Genevieve Magazine and Creative Head at Bigsam Media. He has also served as Communications Consultant for Nigeria's Federal Ministry of Industry, Trade & Investment, Pastor Tony Rapu, Awesome Treasures Foundation and the Arise Monalisa Foundation among others.
Celebrated in many circles as one of the most inspiring voices of his generation, Isaac has served as Social Media Columnist for Punch Newspapers, Founding Faculty of the RISE Group and Advisory Council member of The Future Africa Awards. He has also been featured by some of Nigeria's leading media platforms including Channels TV, AIT and STV to name a few.
A profound thinker, strategist and author, Isaac currently oversees the New Media Department of one of Africa's fastest growing churches.
He is Founder, Mediawise Digital Agency, Publisher of TopNaija.ng and Convener of the revolutionary Success Stories Africa.