I Haven't Eaten For Days – Suspected Plantain Thief Nabbed In Sagamu Begs For Forgiveness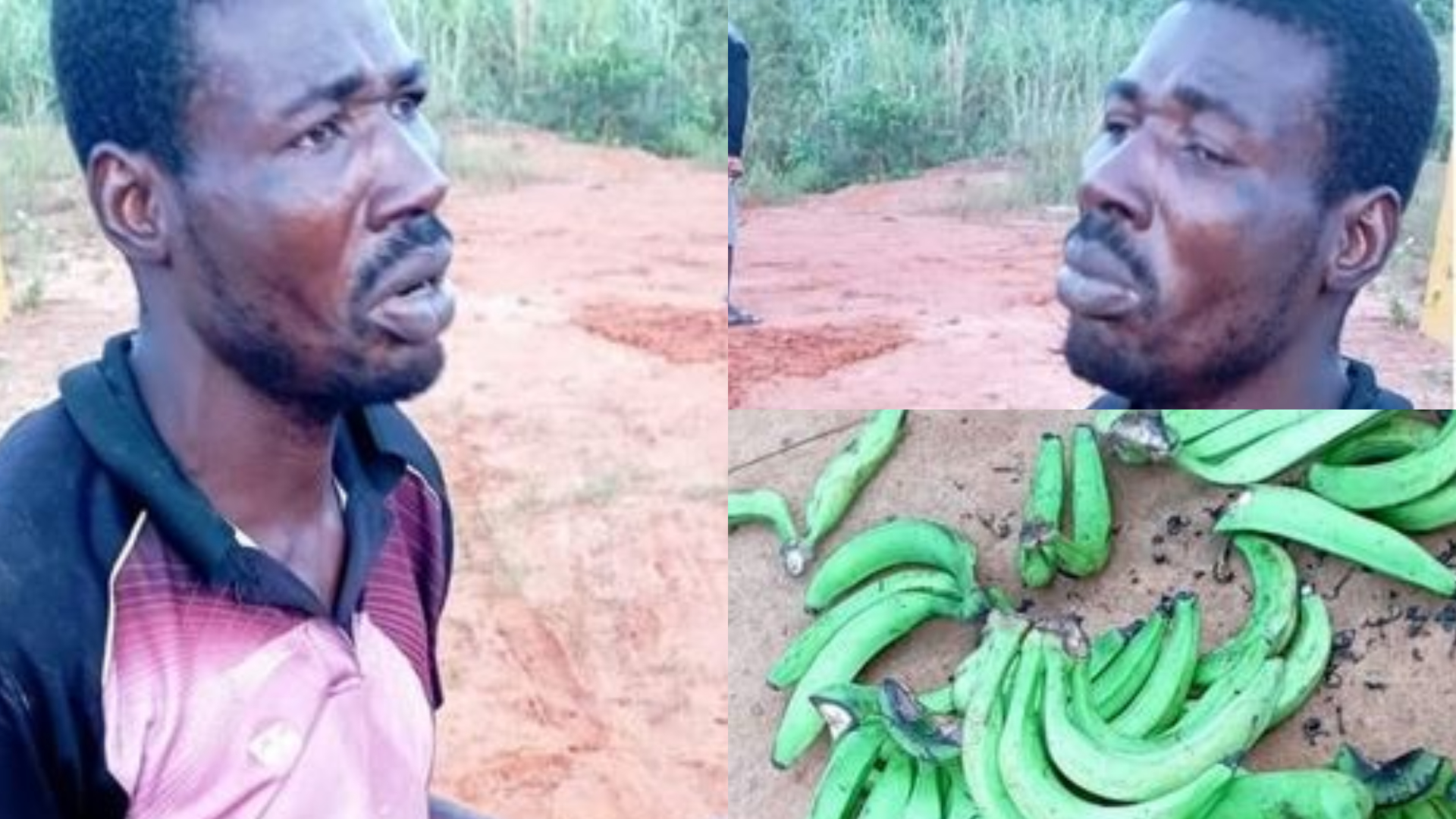 A suspected thief who was purportedly caught stealing plantain bunches in Sagamu, Ogun State, has begged pardon.
According to Ologe Clement, the culprit was apprehended on Wednesday, September 27, 2023.
According to the man, he hadn't eaten in days..
"THE COUNTRY IS HARD… PLANTAIN THIEF WAS CAUGHT THIS MORNING IN SAGAMU, CLAIMING HE HASN'T EATING FOR DAY'S… what should be his punishment??? Drop your comment in the the comments section," he wrote.