How I almost died in a plane – Cobhams Asuquo shares all in new interview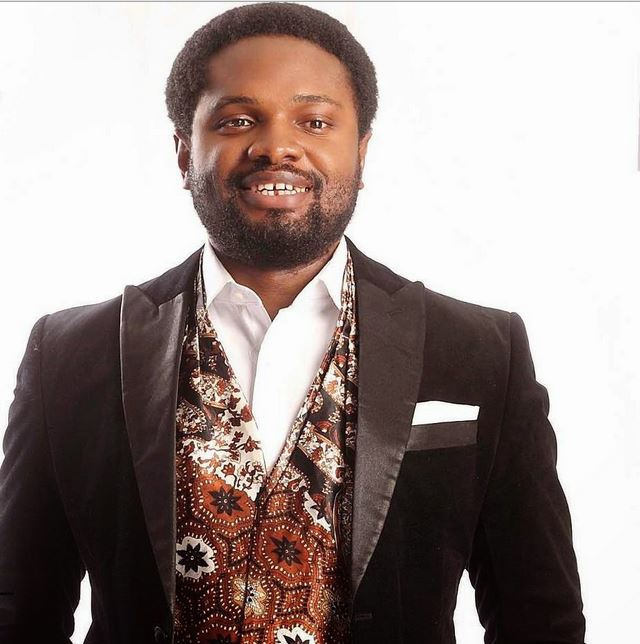 How did you start music production?
Music started for me as I started dropping my cheeks into a base, I will drum, beat on everything in the house from bathroom, to the dining table before I got a tiny piano. From there I formed myself and here I am. While growing up, my parents gave me a lot of support and love. So, today I will say I am a product of the support I received from my family. My dad was a retired soldier before he passed on, my mother is a full time mother who travels and prays for her children. She is devoted to taking care of her children.
When did your father die?
My father died in 2005. He died after a brief illness. That is the newspaper slash radio description or terminology I can give it. The fact is, he was a great man and he is still my hero, and when it was time for him to go he went.
What kind of father was he?
He was very interesting. He had some kind of knowledge about virtually everything and he was a bookworm. He taught me a lot of things that has driven me in life. He opened up my passion for knowledge and he is a great guy.

What kind of books did he read?
He had a library and obviously I couldn't read his books because they were in print and I can't read that. I can only read brawl. He read a lot of war books, literature, detective novels and series books. My dad was fun to be with.
How did those war books influence you?
Growing up listening to books by One Man Army, Dorthy Dosen, Chase, Sydney was excitng. He shared most of his experiences from those books he read and that also influenced my knowledge and my taste. Like I said, he opened up my passion and vision to knowledge as a child. My dad also thought me music in a lot of regard because he would always play music in the house and I would listen to the bass line of the songs. They were songs like Ken Lazarus, Bob Marley, Jimmy Chris, Jim Rase, Don Williams, Danna Samad, Ginger Williams and the likes of other good music. He played very good music like Michael Jackson too.
What did you take after him?
My passion and quest for knowledge. He always wanted to know and I think I am pretty much that way. His passion for his work was solid, he was a soldier who served diligently, who is passionate about his work and I am also like that. I am passionate about my work.

Did he ever go to war?
Of course, before I was born, he served Nigeria during the Biafra war. He served in Chad and a number of places.
Did he tell you his war experiences?
Well, I can't remember. I was only a kid then. I wasn't old enough to have that sense of reasoning.
How many of you are in your family?
We are six kids. I have five siblings and I am the last. He was about 55 when he died. I am from Cross River State.
I know you attended University of Lagos.
Yes, I was a law student at the University of Lagos, I left there to pursue my musical school career and I haven't looked back since then.

Do people call you a dropout?
Considering the fact that Bill Gate and Kanye West dropped out of school, that is true. Dropping out of school means not finishing your degree, then since I didn't finish my degree, that makes me a drop out.
How do you feel being called a dropout?
Well, I don't know. I probably feel the way the people I mentioned feel. The truth is, we don't need a soothsayer or an analyst to tell us that the education system is on a big line. I believe what is important is knowledge not the certificate which is an attestation that you have that knowledge. I am of the believe that, for me to have run things successfully and be able to have impact my society positively then, there is no casue to worry. I wouldn't encourage people to get out of school, rather I would encourage them to get knowledge beyond getting a certificate because that is what is key and speaks for you, that is the in-thing, knowledge is what add value to one's life.
While growing up, were you called by your friends a blind boy?
I was called that severally, but my response would be 'so what?' To me, it was just like colours; being fair or dark, tall or short. As a child I wasn't able to see it as an impairing factor. I recognised the fact that I do not have sight. As a result, I believed that even with sight, alot of people have things they can't do, like a lot of people can't whistle, there are people who can't even run well. There are advantages and disadvantages in different aspects of life, one just need to pay attention to it. To me, my sight hasn't been a stumbling block rather it encourages me. As a matter of fact, my friend and I use it as a running joke. I don't feel bad at all. My school of thoughts says, "throw away your old bad statements to keep your old love letters".  So, I remember the good and I kind of  don't get to remember when I feel bad. Like I said, it's a running joke and most times I don't remember what it is.
Have you ever thought of recieving your sight back?
Well, I don't know anything about that. That is in the hands of God. I am just living my life and I am making the most of me that is on earth today. Maybe if I have come and I had had sight, and I had this knowledge, I probably would have made the most of me. But I think what is important is; what I know, who I am. Blindness or whatever factor that strolled into the mix just makes life more interesting for me.
What makes the man, Cobhams Asuquo thick?
The answer is Jesus. It is Jesus and the good people around me. I'm sustained by my wife who we both have been friends actually. I have a wonderful family with a combination of different things. My wife who obviously is the better half of me, all of these with God of course keeps me. God provides all of these avenues to enrich, strengthen and sustain me.
Where did spend most of your childhood life?
Jos, Lagos, Kaduna, Abuja.
What is it about Jos and many musicians in the industry?
I don't know, there is something about that place even though the peace in that area has disappeared, but I know it would soon be restored to the place. Jos naturally is a very inspiring city. Life in Jos gives you time to function as a human being, you know? You are not part of the rat race.
How do you feel that Jos is no more what it used to be?
I can't say Jos is no more, it is just going through that phase in life, and we are optimistic. I am praying it would come out of it, it saddens me that Jos is now a subject of terrorism and all of these things but I believe it is only for a time.
How did your movement from Lagos, Jos, Kaduna affect you?
I made friends. I love to make friends, like I said I have a great family and wherever I moved to, we moved as a family and so I get sustained and that gets me running. It gives me the opportunity to meet new people, make new friends and the likes of it. I don't think another thing would do me more good.
How did you get to learn the bass guitar?
I guess I learnt it the same way I learnt every other instruments like the piano. I went to Pacheli School for the blind, a school that has given so much in improving the lives of blind people in Nigeria and we had a strong music department, a strong music instructor, Mr, John. So, there I picked up the bass and a couple of other instrument.
How did you launch yourself into the music industry?
I don't think I launched myself into the music industry, God launched me, when I was right and ripe.
How did you know it was right?
I don't know, people just started noticing and listening to me, paid more attention by attending my functions and that gave birth to what you you know today.
How was your first production like?
I worked with a number of artistes before I started working with the mainstream artiste. I think the first mainstream artiste I worked with was the group called Maintain. Although, I have seen a lot of artistes even before I got to the mainstream, some of them, gospel artiste but I think the first mainstream artiste I worked with was the group Maintain, Olu and Tolu and I went to do some work with Faze and The Plantation Boyz, I took off from there.
You actually produce some of Asa's songs, what do you think about Asa?
I think she is an amazing artiste, I have always known she would make it big in the industry because of the magic is not just for her voice but for her spirit. Everytime she will sing, something would light up inside of me, the sincerity, the genuineity of her sound and her spirit. I just knew she was heading for the top and nowhere else.
Did you discover Asa?
I don't think so. I don't think I discovered Asa. We both met each other in the same place, she had her path which was going quite well for her and I had my path which was going quite well for me and we had this strong musical synergy and it pretty much began happening from there.
How did you meet your wife?
We met in United States Information Service. A library, and we were studying for an exam many years ago and we became friends ever since. Only a few years ago we started dating and eventually got married.
Why a Yoruba woman?
I don't know if that is a question I am suppose to be answering, I don't see people inspite of where they come from rather in light of who they are. She could have come from anywhere. I think Nigerian women are the best anywhere, what is most important is finding a good woman from whatever part of the country.
Have you had relationships before her?
Yes I had.
Like how many?
I don't know, that is not a question I would want to answer because what is important is that I am married and happily settled.
So, how do you get inspiration to do music?
I am inspired by God, and I like my bathroom very much because that is where I get to be anything I want to be. I could be an astronaut, a pilot, a physicists, a musician. I am always inspired in the bathroom. I like long train ride when I am abroad. So, when I'm flying on the train, I get inspirations in long drive and wake up early in the morning. Sometimes, I am inspired by pressure, having to deliver, you know by giving time to deliver inspires me.
Who are your early influences?
I have been inspired by a lot of people like, Crazy Jones, Michael Jackson, Steven Wonder, Lagbaja, Paul Play Dairo, Mike Aremu,  Aina Omo Wura, Ayinda Barrister, Kwam 1, Kenny G, Aruno Ishola, Wasiu, Rex Lawson, Eddie Okunta, Talikwali, Bob Marley, Dave Crusion. All kinds of artistes, I listen to a wide number of them.
What makes good music?
I guess a number of things, the message and inspiration makes inspiring good music with a certain messages. Groove mixed with music makes a good music, joyful memorable melody makes good music, great performance, personality, great spirit, soul makes good music.
 Who are your top four artistes?
No, I can't say.
Who do you think is the king of Hip-hop in Nigeria?
I don't know.
How do you see Tuface?
He is one of the most talented Nigerian musicians I have ever met. He is amazing; he has a great personality because it not just about his music and his talents, it is about his personality. He has talents in music, he is humble, he relates with people very well, he sings well. And I appreciate him for that alot. I think you attract who you are and immediately people recognise that, his music is healthy, his music has content and character and I like him very much.
What about Dagrin before he died?
I loved him and when I heard he died everything stopped for a moment. I stopped eating when I heard the news. I was in my office having dinner and I heard over the radio I stopped eating. I lost appetite and I called my workers to share in what I was experiencing. I was moved almost in tears, because he was a rising star with so much potential. I like him very much.
Is he the only man that has made you cry?
Of course, I cried but all kinds of things have made me cry.
 What is your closest shave with death?
Close shave? That is a very interesting one, I've been in the plane that flew in terrible weather and I didn't like that very much, but also we have had alot of people that fly.  I don't know if those are the things that cross the mind of people while dying. I think it's basically them being sorry for the things they have done. They ask for one last chance to make it up to God and people.
What happened in your own case?
What happened actually was that the plane had some issues in the air and the weather was terrible. So, it started going different ways. The pilot couldn't control it any longer. After a short while, when everyone in the plane started shouting, praying and screaming in different languages, it was announced to us that the plane was in turbulence but we weren't given any reason why it was like that.
Immediately I heard that, so many things crossed my mind. You know all kind of things pass through peoples mind at dying moments, but in my own case, I thought I was dead already. Although, I didn't piss on my body like you would think, I was just basically being sorry for all the things I have done. I have not really done anything wrong though, it was just simply normal that I felt that way. Then at a point, I waxed like Oliver Twist, I asked God for one last chance to make it up to Him and some other people.
In a split second, I thought my wish might not be granted. So, I opted for an alternative, I started confessing my sins then asking God for one last chance again, promising all kinds. I told him I would never do them again. This was 2005. However, It wasn't as if I was scared of death, I have been trained not to fear death, because it is inevitable for the human life, but all the same, I just needed to do all that because I am human. More so, I still have a mission to execute on earth and death can only come when the mission is accomplished.
I didn't cry while all this happened, but I was almost moved to tears. Come on, I am human here and I have tears in my eyes. And of course, I have cried severally in life. All kinds of things have made me cry even though I can't sit here to tell you things that have made me cry because I try not to remember them.
What is your greatest fear in life?
My greatest fear in life? That is interesting too, for the longest time, it is the fear of failure which I have gone past. So, I don't think about fear, fear is not something I allowed to occupy my life. Fear is the feelings that come and go. Reality to me is how I feel at a time, and if I feel afraid, it is only for some time.
How do you feel when you hear that blind people beg?
It saddens me because the truth is; no one came to the world to be a beggar. At the same time, it humbles me, realising that life circumstances may have forced people into certain positions and it also humbles because I say to myself, 'it could also be me', I don't lose sight of that. I am also giving more opportunities some of those people wouldn't be where they have, because some of them, it is not about the economy, it is about not knowing how much they have to their working in their favour, how much they have to their advantage. So, I think knowledge is liberating and power and since they don't have that knowledge, ignorance is what takes charge of them to where they are. It is a saddening but humbling experience.
Where you born blind?
Yes, I was born blind.
How did you feel when you discovered others could see?
I did everything as a child and even what other normal children could do. Maybe when I grew up to discover into reality that I couldn't drive or do some other things I think that must have it was the first reality check, but later realising that I could work hard to afford a driver.
What are the misfortunes like?
Really, you can't live life based on what you are told, on what you can or can't do. If you feel there many other things you need to try your hands on, just keep improving, you will get there, life can't be lived just on fair sake.
Before you got married and now that you are married, how do you cope with female friends because everybody wants to get closer?
I think I get a lot of respect from people and I appreciate that a lot. I think you attract who you are and people recognises that a lot, as far as I am concerned, I think people respect that as much as I recognise that. My close female friends are respectable people, I have relationships and I have maintained that, obviously marriage set boundaries but I appreciate relationship and fortunately I think I am fortunate with the kind of friends I have around me.
Tell us about your mum?
My mum is the most amazing mother. I have two mothers actually and both of them are loving women, they are skilled women in raising children, they have raised wonderful family. I have tones of adopted mothers because as an African child you are not raised by one mothers. I have mothers that are dear to my heart.
How come you have two others?
I have Gladys Asuquo and my wife's mother and alot of senses. She is also my mother, she is one of the most tactful person, diplomatic, wise, my mother is an absolute darling person, amazing. Vivian Fowler also is a mother, I have been raised by these women, different women at different times in my life. My biological mother has supported me, raise me, through thick and thin.
How would you describe your wife?
She is a gift, she is a reward for something I have done right or would do right that I don't know about or yet to know about. She is too much, she inspires me and she is a blessing. She is the youngest of all of my mother's. She is an amazing person, kind to everyone not just me but everyone else. She is kind and amazing. I hate to describe her with words because words fail me.
How is marriage life?
It is beautiful, it is heaven here on earth, I am not over painting it, I have enjoyed thoroughly every single day.
Any quarrel?
We disagree to agree, we both knew and both of us like knowledge. We talk to each other very respectfully and this has gone a long way in helping us.
You sound like you have a perfect life?
No, I don't have a perfect life. I have made mistakes. I have grooved up badly but I live my life not blaming myself. I am sorry for them then move on.
Did you have sex before marriage?
I think issues of not having premarital sex or not are sensational issues. When they are discussed or when they are put out on paper because they don't stop people from not having premarital sex. There are certain situations where I can talk to people and tell them of my mistakes, but I don't think it would do good for me to come out and say, I have or haven't. That is not the issue, the issue is I am every inch as human and I have made my mistake, when I make them I come out to acknowledge them not living in the guilt then move on.
Are you saying you had sex before marriage?
I find that a very degrading question because like I say, people enjoy this topic because they are sensational, I don't believe that is what my life is about or what I should be talking about or saying no to those question is itself dignifying, it is completely out of the kind of question one should ask from someone. It is like asking one, do I go to the bathroom everyday, what are you going to bring out of that?
What do you think about virginity?
That is a very interesting question. I think we live in a broken world, I think that it is possible a lot of people may have lost it but they shouldn't live by the guilt and those that haven't should keep it because sex out of marriage is one of the most dangerous thing one could do for oneself, we should strive towards perfection. I'm not in any position to judge, whether you are a virgin or not is not for me, but making the most of your life.
Have you come across a virgin?
It is not a question I will entertain. It should be talked on a general stage.
What is your advise to youths looking up to you?
They should shy away from procrastination. Try your best to kill it because it would stop you from attaining some heights, get up and go do what you have been thinking about, do it, believe in something. I will advise them to believe in God, don't expect it to always be rosy but that you would come out in due time, work hard, it pays, give love and there is always a reward for giving. I would say look for something to do, follow your passion, your heart, there is an end to everything and mind your beginning, they determine your end.
What do you think about youth and sex?
I would say sex was made for marriage though we might not want to accept it but that is the truth, something was made for something and that is it. Then there is an issue, I don't imagine everyone agreeing, it doesn't stop it from being the truth, so the issue of youth and sex should not be an issue.
Would you say Cobhams is hot in bed?
That is my private life and that again is a sensational question. It is not something people should be crazy about. I have a happy marriage and that is what counts.
👉Enjoy Full Access to Complete Primary & Secondary Education Online Here👈
😎PASS WAEC, JAMB-UTME, NECO, BECE IN 1 SITTING. GUARANTEED HERE💯