Fuel Scarcity: Civil Defence Sets Up Task Force On In Niger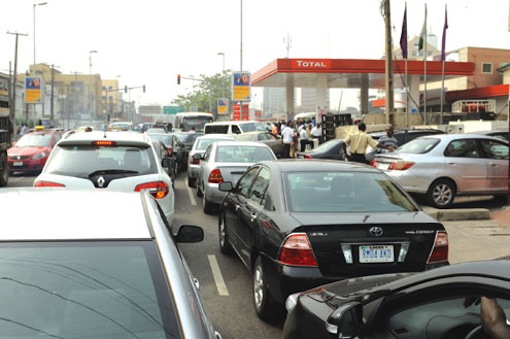 The Nigeria Security and Civil Defence Corps (NSCDC), Niger command, has set up a task force to monitor the sales and distribution of petroleum products in the state.
Mr Philip Ayuba, Commandant of the Corps, disclosed this in an interview with the newsmen on Tuesday in Minna.
"The task force will liaise with the Department of Petroleum Resources (DPR) to track movement of petroleum products meant for the state from loading points to final destinations,'' Ayuba said.
He said that the 10-man task force was headed by ASP Peter Doma and Alhaji Abdullahi Jankara of the DPR Minna office.
He said that the task force was charged with the responsibility to return to normal distribution and sales of the product at government controlled price in the state.
It said that the task force would monitor and ensure effective dispensing of petroleum products by all selling outlets in and outside the metropolis.
He explained that the committee would ensure all products made to the state were not diverted to black markets.
"Any marketer found hoarding or diverting the product to black market would be sanctioned," he added.
He also used the opportunity to warn all service stations to desist from hoarding the product as anyone found wanting would be sanctioned.
READ: Over 100 flood victims receive relief materials in FCT
Meanwhile, queues for petrol have resurfaced in Minna metropolis and its environs, creating hardship for motorists and commuters.
A correspondent reports that the queues, which started on Monday, is becoming unbearable for motorists in the state.
Some of the filling stations operated by Independent Petroleum Marketers Association of Nigeria have increased the pump price of a litre from N150 to N160.
At the NNPC mega stations and other filling stations by major marketers, the queues are longer, as they maintain the official price of N145 per litre.
A four-litre gallon of the product in the black market cost N1,200 in Minna while in Bosso and Paiko local government areas, it costs N1,500
That transport fare have also increased due to the scarcity of the product.