Elshadai Music – The Experience (Worship Medley)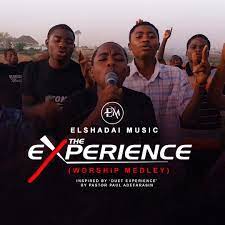 Multi-talented music group, Elshadai music delivers heartfelt worship on this power-packed track, titled "The Experience (Worship Medley)," featuring Moses Onoja, Elsaiah and Wiseone Joe. Which can be streamed below.
Speaking about the worship medley, Elshadai Music pens down; "Worship is a celebration – a celebration to be experienced and a celebration to be shared. This medley reminds the hearer of the power of worship to an unbelieving world. Praise God!"
They continue; "The was inspired by "Experience Duet", organised by our dear daddy, founder & Senior Pastor of the House On The Rock Church, Pastor Paul Adefarasin. What an amazing opportunity to showcase the power of friendship in worship and encourage people to worship God together!"
Elshadai Music is a gospel group/ministry with the vision to rule the world through good music and also help give a platform to young and talented individuals (children and teenagers) who are called into the music ministry.
The group has recently released a song of prayer for their dear country Nigeria. 'Shalom Nigeria' which happens to be their second original song for this year is still available for streaming and downloading via all major digital outlets. Elshadai Music promised to drop more amazing content before the end of this year 2021.
Press play below to stream via Audiomack!