Court dismisses EFCC's case against Okorocha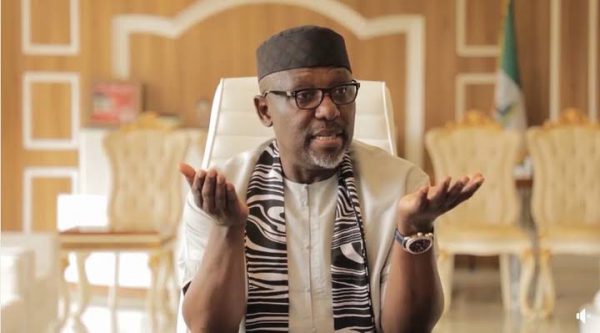 The High Court of the Federal Capital Territory has dismissed the case brought against former Imo State Governor Rochas Okorocha by the Economic and Financial Crimes Commission (EFCC).
The court ruled that the charges of fraud and abuse of office leveled against Okorocha were an abuse of the judicial process, citing the existence of a similar charge filed by the anti-graft agency at the Federal High Court.
Justice Yusuf Halilu delivered the judgment, highlighting the duplication of charges against the defendant as the primary reason for dismissing the case.
The court deemed the EFCC's actions as an abuse of the judicial process, noting that filing similar charges at different courts amounted to redundancy and inefficiency in legal proceedings.
The charges brought by the EFCC alleged that Okorocha had engaged in fraudulent activities and abused his position of power while serving as the governor of Imo State. However, the court's decision underscores the importance of upholding the principles of fair and efficient judicial processes and preventing redundant legal actions.
With the dismissal of the case, Okorocha has been cleared of the charges brought against him by the EFCC. The ruling by the High Court of the Federal Capital Territory emphasizes the need for proper legal procedures and ensures that individuals are not subjected to multiple charges for the same alleged offenses.
The court's decision serves as a reminder of the importance of the rule of law in safeguarding justice and protecting the rights of individuals involved in legal proceedings.
As the case against Okorocha is dismissed, it marks a significant development for the former governor, who can now focus on other matters following the conclusion of this particular legal battle.
The ruling also holds implications for the EFCC, highlighting the need for the agency to exercise discretion and avoid duplication of charges, streamlining legal processes for greater efficiency and effectiveness.
The judgment delivered by Justice Yusuf Halilu underscores the commitment of the judiciary to uphold the principles of fairness and protect the rights of individuals facing legal actions.
The case's dismissal serves as a reminder that the court system plays a vital role in ensuring that justice is served and that legal proceedings are conducted in a manner that promotes efficiency and respect for due process.