Commuters Stranded At Obafemi-Owode Local Government Area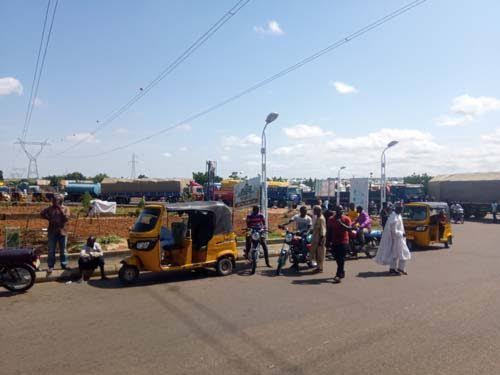 There is currently a roadblock at Isiun in the Obafemi-Owode Local Government Area. This roadblock has left commuters stranded and caused a major disruption in the area.
According to eyewitnesses, the roadblock was caused by a heavy-duty truck that broke down on the road, blocking the entire lane. Efforts to move the truck have so far been unsuccessful, and the road remains impassable.
As a result, commuters traveling through the area are advised to seek alternative routes to their destinations, as the roadblock is expected to cause significant delays and inconvenience.
We urge the relevant authorities to quickly address this situation and restore normalcy to the affected area. We also encourage all road users to exercise caution and follow all traffic regulations to avoid accidents and further disruptions.