BREAKING: FG bows to pressure, unveils #EndSARS committee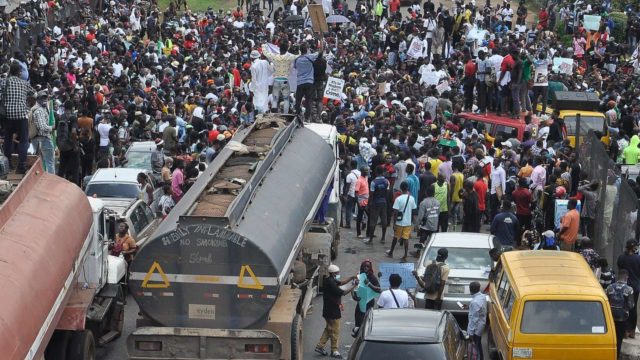 Following consistent pressure from the citizenry, the Federal Government has finally inaugurated the Police Public Complaints Committee to investigate and address brutality, and rights infringement by members of the Nigeria Police.
Alhaji Mohammed Dingyadi, Nigeria's Minister of Police Affairs, while inaugurating the committee in Abuja on Wednesday, said the development was as a result of last year's #EndSARS protests following the incidences of police brutality.
The Ministry of Police Affairs is to chair the PPCC, while the Police Inspectorate Department will serve as the secretary.
Other members of the committee are the Police Service Commission; Ministry of Justice; National Human Rights Commission; National intelligence Agency; the CLEEN Foundation; Nigeria Police Force; Police Community Relations Committee and the Department of State Security Service.
Dingyadi said the objective of the PPCC was to serve as an institution that has oversight on the activities of police personnel viz-a-viz their interaction with the public.
The minister noted that the complaints against police misconduct at police stations or commands have not achieved the desired results.
He said, "Once the PPCC becomes operational, I will expect it to swing into action by embarking on wide publicity and sensitization campaigns to enable Nigerians to be aware of its existence and its functions and thereby recognize it as the proper avenue to channel their complaints against police personnel.
End SARS is a decentralised social movement, and series of mass protests against police brutality in Nigeria. The slogan calls for the disbanding of the Special Anti-Robbery Squad, a notorious unit of the Nigerian Police with a long record of abuses.