Biafra agitators are enemies of Nigeria; restructuring a political deceit – Gov Bello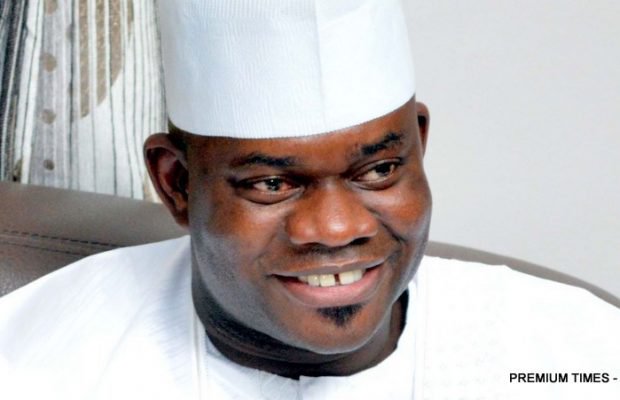 The governor of Kogi State, Yahaya Bello, has described those behind the agitation for the break up and restructuring of the country as real enemies of the country.
The governor stated this yesterday in Lokoja during a meeting with leaders of the organised labour in the state.
He called on Nigerians to disregard calls for the restructuring of the country, describing such calls as mere political deceit.
Bello said: "Nigeria under President Muhammad Buhari is on the path of restoring its lost glory.
"I appeal to Nigerians to support the federal government in its determination to right the wrongs of the past.
"The President has since assumption of office made practical efforts to unite every segment of the Nigerian federation."
According to him, "Every country has their unique challenges, but are making effort to overcome these challenges collectively irrespective of their cultural, religious or political differences.
"Nigeria is a blessed country with the prospect of a great nation. I urge every Nigerian to support the government by being patriotic and peaceful.
Those agitating for disintegration of Nigeria are enemies of the country. Even, their call for restructuring is mere political deceit."
The governor noted that his administration had since assumption of office in the state taken bold steps to improve critical infrastructures such as: roads, rural electrification, water and quality health-care for the people of the state.
He further stated that he had paid workers' salaries and arrears up to May this year, adding that efforts were on to ensure that arrears of pensions were completely paid off.
"One of the gains of Civil Service Reform is that Kogi has a reliable data base for its workforce," he added.
Earlier on, the state chairman of Nigeria Labour Congress (NLC) in the state, Comrade Onu Edoka, commended the governor for his giant strides in infrastructure and Security.