Bayray McNwizu Takes On Charity Work As She Raises Money For Brain TumorTumor Patient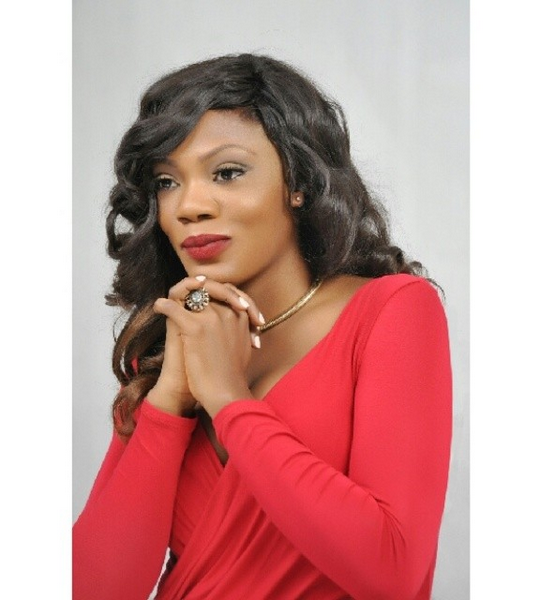 Popular Nollywood actress, Bayray McNwizu, has taken up a cause of charity to aid 4 year old Popoola Caleb, who has been diagnosed with brain tumor.
We have seen quite a number of celebrities lend out helping hands to aid ailing patients, and Bayray has not been an exception to this. Poopola Caleb needs a sum of 10million naira for surgery in order to survive a brain tumor. Having raised the sum of 6 million so far, Caleb needs the sum of 4million Naira more for his surgery to be possible.
The talented actress, via her Instagram page has called on her colleagues and members of the public to help in any way they can by making donations and contributions to save the boy and to give him a future.
A letter from LASUTH said Magnetic Resonance Imaging (MRI), done on Caleb, showed that he has a large Brainstem glioma with mild hydrocephalus. Mr Akeem Popoola, Caleb's father, disclosed, that his son has been on the hospital bed for three weeks.
The father also noted that the surgery would be done at Fortis Hospitals Limited in India. Popoola recounted that since the dilemma began on 15th June, 2016, the family had spent about 1.8million naira on Caleb's health including hospital bills and getting an Indian visa. The sickness was said to have started with Caleb limping on his right leg.
Speaking with Bayray, 'This is just a way for me to help someone in need. Each time I find myself in a position to do something positive or to put a smile on someone's face I do not take the opportunity lightly because, you do not know what the future holds."
Bayray who shot to limelight after she won Amstel Malta Box Office back in 2009 has since made her mark in the movie industry as a spontaneous and versatile actress. She has featured in hit movies such as The Visit, Hire A Man, Trace, Tiwa's Baggage and more.