2019: Same Situation That Played Out in 2014 Repeating Itself – Ezekwesili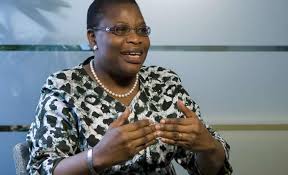 Former Minister of Education, Dr Oby Ezekwesili, has said that she no longer has faith in the government of President Muhammadu Buhari.
Making reference to the massacre of residents in Benue State during the New Year, and the 'lackadaisical' attitude of the Federal Government, Ezekwesili explained that the same situation that played out during the attack on Chibok in 2014 in which the then government seemed to be more interested in campaigning for its re-election than in the incident, appeared to be replaying itself.
She made this position known during an interview with Channels Television's Hard Copy anchored by Maupe Ogun and monitored by DAILY POST.
Ezekwesili said: "Nobody was paying attention, more or less. Everything was about winning the election in 2015, so here we are in 2018, 2019 is election year – the same pattern is repeated. So I simply said I've had enough of this".
She stressed that it was high time Nigerians went beyond merely wishing for good governance.
Speaking further, Ezekwesili who described herself as an "impatient optimist" while the government, on the contrary, accused her of being confrontational, stated that the government had "looked for her trouble" with such comments.
She defended the cause for which her movement, the BBOG was fighting, saying that the present government, even prior to its coming into power, had promised to rescue the girls, only to come into power and become 'relaxed' about it.
She noted that even if the government had been making efforts, its manner of approach, especially towards the parents of the missing girls, was "appalling".
"Going Adversarial on us was not welcome at all," she stressed.
"It is time for us to have better governance in the society. It is time to stop failing.
"Nigeria needs to claim the 21st century and for us to do that, the quality of our leadership would matter.
"I haven't been excited at the fact that we keep losing opportunities that we have, to catch up with the rest of our contemporaries in the world as a nation.
"APC and PDP are the dominant players in our political space. We don't have a political party crisis, we have a political class crisis and so I said as a citizen I'm putting out my red card and when I put it out, other citizens said they had red cards to put out too".
👉Full Access to Complete Primary & Secondary Education Online👈
😎PASS WAEC, JAMB-UTME, NECO, BECE IN 1 SITTING. GUARANTEED💯