Why Bad Boy Timz was arrested in Abuja – Anonymous Music explains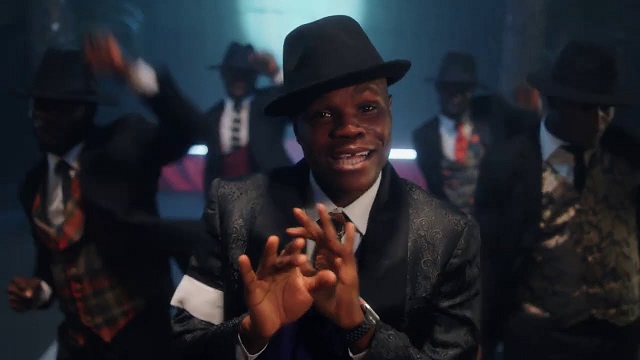 Popular Nigerian record label Anonymous Music has issued a statement to explain why Bad Boy Timz was arrested in Abuja. 
Sometime last week, Olorunyomi Oloruntimilehin better known as Bad Boy Timz was arrested in Abuja for allegedly defrauding his record label and some event organisers.
A video was shared online where the "MJ" singer was seen in handcuffs escorted by some men out of a building.
With the news going around, Anonymous Music management has put out a statement to clear the air on what actually brought about his arrest. According to them, the singer together with his manager were redirecting funds meant for the label according to his contract.
BadboyTimz just came live on ig the shed lights on the issue! Stop misleading people! https://t.co/xqvXFUAVcU pic.twitter.com/j9zZJCp6Aa

— ?King Tife? (@Kingtife01) May 19, 2021
Below is the statement from his record label.
"Anonymous Music entered into an exclusive five-year recording and performance contract with BadboyTimz in 2019. By the exclusive nature of the contract, the artiste is not permitted to, among other things, engage in features, collaborations, recording of masters (songs), performances and/or production of records/recordings with persons other than the label, without the consent or authorisation of the label.
"The label since the inception of this contract has diligently sponsored, financed and promoted every aspect of the artiste's music career during this period. Under the management of the label, the artiste has received national accolades and nods from local and international stakeholders in the entertainment industry. We, therefore, find it quite unfortunate and a sad turn of events that the artiste and his manager, Jerry Adibe of Slippery Entertainment, are suspected of being involved in what appears to be the diversion of monies belonging and accruing to the label for their personal use.
"Kindly note that anyone who deals with or continues to deal with the artise or his manager, without regard to the caveat contained in this release, does so at their own risk. The label reserves all its legal and equitable rights, and will not hesitate to exercise those rights to the fullest extent of the law."
After he was released, Bad Boy Timz came online to speak with his fans assuring them he is fine.