Watch! 18 most popular Nigerian videos of 2016 on Youtube
2016 has been a year of good and bad. While the good took us to the moon, the bad broke hearts and brought tears to our eyes.
YouTube played a major part in shaping 2016 as it brought to us the exciting, heartwarming and breathtaking videos we have all come to love so much.
Of the 20 most watched videos by Nigerian audience, 18 were from indigenous content providers.
The extremely hysterical Mark Angel Comedy was the most featured with 3 videos in the top 10 non-music category.
Ugandan comedian and Dancer, MC King Kong, was the only foreign content to have cracked the Nigerian audience.
In the music category,  the global chart hit 'Work' by the sultry Barbadian singer/songwriter Rihanna featuring Drake occupies the top position with over 796 million views.
Local Nigerian music took up the remaining nine spots.
2016 Top 10 trending videos (Nigeria)
Top 10 Trending music videos (Nigeria)
On the global scene, here are the 20 most watched videos:
Top 10 trending videos (Global)
Top 10 Trending music videos (Global)
AD: WAEC SUCCESS GUARANTEED! Gain access to FREE PAST QUESTIONS AND ANSWERS of WASSCE [CLICK HERE]

Follow us on Instagram | Advertise With Us | Send Us News Tips | Promote Your Music

DSS finally speaks up on continued detention of Omoyele Sowore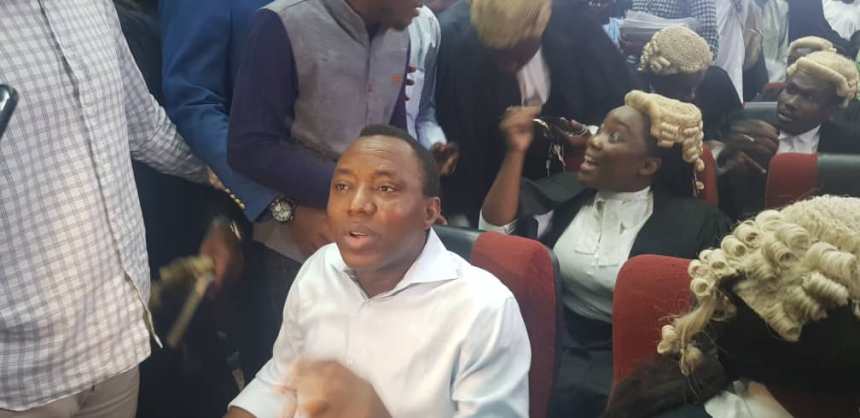 The Department of State Service has finally spoken up on the continued detention of the convener of the #RevolutionNow protests, Mr. Omoyele Sowore.
Addressing a news conference in Abuja on Tuesday, the spokesman for the Service, Mr. Peter Afunanya, insisted that the appropriate persons have not come for his release.
He claimed that personnel of the service were being threatened and despite that, the DSS has continued to hold the rights of citizens in high standard.
The DSS spokesman explained that those who came for Sowore's release were protesters and administrative procedures must be followed for him to be released.
He stressed that only the persons who stood as sureties for Sowore can secure his release from the DSS custody.
Sowore has remained in the custody of the Service, weeks after a Federal High Court in Abuja granted him bail along with his co-defendant, Mr. Olawale Bakare, with some conditions.
AD: WAEC SUCCESS GUARANTEED! Gain access to FREE PAST QUESTIONS AND ANSWERS of WASSCE [CLICK HERE]

Follow us on Instagram | Advertise With Us | Send Us News Tips | Promote Your Music