Think Like a Startup to Boost Your Finances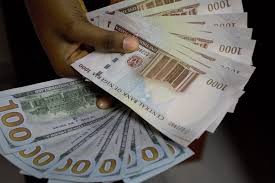 From tech giants like Facebook, Dropbox, and Instagram, to retailers like Harry's, Warby Parker, and CartFresh, companies who found success as startups seem to be all the rage in business news. But don't take startups as a business fad — there are plenty of personal finances lessons that the average Jane and Joe can learn from them.
1. Focusing on too many things can kill your finances
Spreading your financial goals too thin can often do more harm than good. Successful startup founders often find that a service that does one thing really well works better than a service that tries to do many things.
Venture capitalist and PayPal co-founder Peter Thiel advises all budding entrepreneurs to think hard and pursue a single idea that nobody else is doing. In an article for The Wall Street Journal, Thiel asked entrepreneurs, "What valuable company is nobody building?" The answer to this question is harder than it looks.
Personal finance lesson
Keep things simple. Focus on the biggest issue affecting your finances. For example, hone in on paying back a 401(k) loan or eliminating high-interest credit card debt.
2. Forgetting that cash is still king
Startups famously burn through cash for "growth," believing they will land yet another round of capital the next time around. That plan cannot only backfire, but become the death sentence of some startups. An example of this is server chip designer Calxeda. Despite raising $131 million in four rounds of financing, executives had to shut down operations in 2013 and declared, "We simply ran out of money."
Personal finance lesson
Plan ahead and be ready for periods in which you won't get a constant paycheck. Even when receiving payment from your employer, sometimes paychecks can bounce! Pay yourself first out of every paycheck and build an emergency fund to cover your basic expenses for three to six months.
3. Preparing to be wrong
"Pivot" is among the top three terms most used by startup founders. And for good reason: There are countless stories of million-dollar ideas that flopped but were able to turn into much more profitable ones after a well-timed adjustment.
Take Payal Kadakia, for example, who first founded Classtivity (a self-described "OpenTable for fitness classes") with a pay-per-class model. About two years into operations, Kadakia's service wasn't seeing the user traction that she was seeking. So, she pivoted Classtivity into ClassPass, a monthly $99 subscription that lets users go to any class at any participating gym. Once a struggling startup, ClassPass is now a $470 million business.
Personal finance lesson
If the plan isn't working at all, it's time to change the plan. Consider these facts:
50 percent to 70 percent of college students change their majors at least once and most will change majors at least three times before graduation.
American workers stay on the same job for a median of 4.2 years, according to MarketWatch.

The average person changes jobs 10 to 15 times (with an average 12 job changes), according to data from the U.S. Bureau of Labor Statistics.
Change is inevitable, so welcome it and make the most out of it. It may very well improve your financial situation.
4. Outsourcing nonessential activities
"Spend your calories on things you do well and the things that make you and your business valuable — and outsource things that aren't core to that mission," Jeff Haynie, co-founder and CEO of Appcelerator, wrote for Recode. From accounting to employee meal planning, startups are well known for outsourcing as much as possible to keep overhead costs down.
To improve your overall productivity, Matt DeCelles, co-founder of sunglass retailer William Painter, recommends mapping out all tasks and determining which ones may be better completed by another person. By focusing on core operational activities, DeCelles is able to make the most out of his day.
Personal finance lesson
Remember complaining about how you never seem to have time to balance your checkbook, organize your tax deductions, or get an additional quote for a home or car loan? Spending money on "help" to complete these tasks can save you a couple hundred dollars in the long run.
If you think that you need to be a high roller to hire somebody, think again. Leverage gig economy sites such as Fiverr, Elance, ODesk, Fancy Hands, or Zirtual to post your tasks, find talented freelancers, or hire a virtual assistant for as little as $5 to $10 per hour, depending on the type of task.