The Champions League Final: To Paris with Hope For European Glory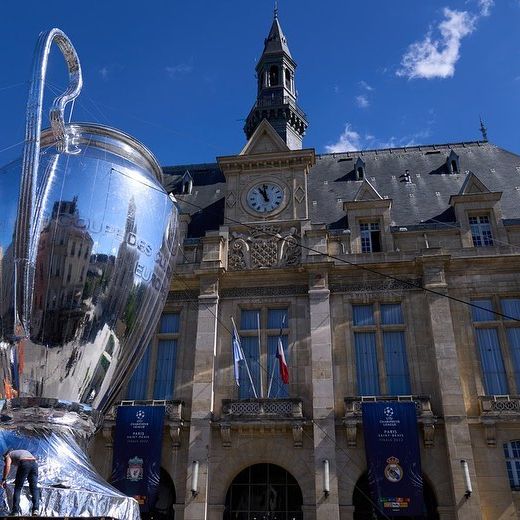 The day we; football lovers all longed for is finally here. The day the Union of European Football Association promised the Champions League Final will be held.
The mind games have been played between both Opponents, punditry works have been done, press conferences have been held, players involved have had their say of the game and the opponent.
They have also talked about the shared history between both clubs; the grudge between the two, specifically on the side of Liverpool in regards to loosing out in the 2018 installment at Kyiv after a Sergio Ramos master class on Mohamed Salah.
On the part of Real Madrid, it can be said the Los Blancos have never lost a Champions League final since it was redubbed from its original name of European Cup in 1992. Their only loss in a final of the competition being the 1981 edition of the European Cup.
And who were the opponents?
It was none other than Liverpool, from an Alan Kennedy goal; a specific side of history Liverpool will hope could repeat itself as opposed to the current history the La Liga giants have in the Champions League.
But will it be easy?
Real Madrid have proven time and time again this season in this competition that no matter how outplayed they were against rivals such as Paris Saint Germain, Chelsea and Manchester City, they can never be beaten.
It is something Liverpool will have to hold on their nerves, and be fearful of. But then again, same goes for them, as they too have proven all throughout the season their mental resilience in games, even after having played all through each competition available to them.
Like Carlo Ancelotti's men, they've engineered comebacks, held on to the last minute just to cross the line.
On mental capacity or capability, both teams can be said to be on par, and rightly so, have a lot to fear from each other.
Liverpool going into the game, will hope to be clinical in their finishing, while Real Madrid will hope to contain the Liverpool press, and be tactical on where or how they hit their opponent where it will most hurt them.
This game could go to become a classic or a bore-fest with both sides looking to be conservative in their approach and drag things out, hoping for the element of luck to decide the tie.
Forget what the papers, the media or fans may say, there are no favorites in this game, as every team has what it takes to win, loose or hurt the other. Both stand an equal chance at glory.
It is history against history. People, this is for the first time since Liverpool versus AC Milan and Real Madrid, that we would have an European loggerheads of 2 European Royalty.