Singer Simi expresses her opinion about Nigerian men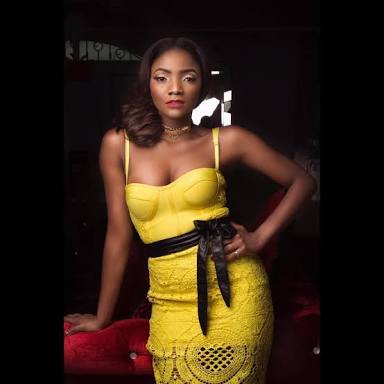 Singer, Simi has said that Nigerian men are not romantic as she thinks it's because "no one pushes Nigerian men to fight for anything so they have this sense of entitlement."
Speaking to PUNCH's Saturday Beats, she said;
"I don't believe Nigerian men are romantic. I think Nigerian men do not think they have to be romantic. I am not saying this to bash men but I think no one pushes Nigerian men to fight for anything so they have this sense of entitlement.
I was watching a Nigerian movie one day and there was this unfaithful Nigerian man who left his wife for another woman. At the end of the day, the other woman left him and he retraced his steps to his initial wife. The lady's mother actually told her to kneel in front of the man and that bothered me a lot even though I knew it was a movie. That is the way things are.
A lot of men grow up in this country feeling entitled to certain things and they believe that they don't have to work for anything. This has been the case for generations and a lot of our mothers were unhappy because the society expected them to stay in the relationship.
Do you agree with her on this? Share your opinion in our comment section.