Same God – Maryjane Nweke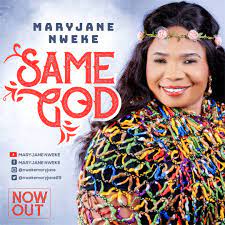 Sensational gospel song artist, Maryjane Nweke popular as "The Golden Voice" releases yet another spirit-filled Holy Ghost inspired song titled "Same God" produced by Sammy Guitar.
The new single is soul lifting and full of devotion to God Almighty.
Sharing on the song, Maryjane says; "Whatever happens in life, know that God can not change; rather he changes situations. He is the same God of Abraham, Issac and Jacob. He is that same God of the 3 Hebrew boys. Same God of Sarah, Hannah and Elizabeth. So many people are living testimonies of His powers, yours won't be different, As he called out. Lazarus, he is calling you out today, same God."
"Same God" is a song for every season of your life, it is a must-listen.
The single which is a follow up of her previous musical work titled "Doer Of Good Things" which got international recognition and enjoyed heavy rotation on different airwaves around the world paved the way for the artist to get invitations for ministries at several events.
Download, listen and share your thoughts below!!!