RTID ( Rich Till I Die) – Kizz Daniel [Lyrics]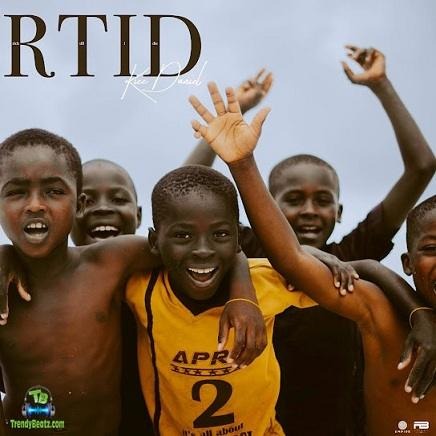 Kizz Daniel, a top-tier Nigerian music producer and performer, has released a new masterpiece soundtrack titled "RTID (Rich Till I Die)" to kick off the new year 2023. This track features mind-blowing lyrics and rhythms that are sure to please his audience and start their year off with good vibes.
In 2022, Kizz Daniel had a successful year as a beloved Nigerian Afro-pop recording artist. He gave us two hit tracks that were on everyone's lips: "Buga (Lo Lo Lo)" featuring Tekno and "Cough (Odo)," which had a music video directed by Director DK that has almost 17 million views on YouTube.
Oluwatobiloba Daniel Anidugbe, known by his stage name Kizz Daniel, is a Yoruba singer and songwriter. He is famous for his singles "Woju" and "Yeba" and previously went by the stage name Kiss Daniel before changing it in May 2018. Kizz Daniel has perfected his craft and consistently produces excellent harmonies.
Reward Beatz and Blaise Beatz, renowned for creating the most pleasing sounds in music production, were the masterminds behind this latest creative output. Stay tuned and keep yourself updated with Kizz Daniel's sweet melodies.
Listen HERE
RTID (Rich TIll I Die) lyrics
Hallelu
Hallelu (Obah) Hallelu No matter the matter RTID Hallelu (Kimmon) Hallelu Hallelu (Banga)
Suffer suffer for world (Amen)
Enjoy for heaven (Amen) This thing dey happen Happen to anyone (Amen) I come from nothing (Nothing) Enter many things But this thing dey happen Happen to anyone
I live the life that I love
I love the life that I live Tomorrow is not promised But I'll keep the things that I need Love is in the air Wear face mask (Wear face mask) No matter the matter o I'll be rich till I die
Hallelu (Eh)
Hallelu (Eh) Hallelu I'll be rich till I die Hallelu (Eh) Hallelu Hallelu I'll be rich till I die Hallelu Hallelu Hallelu I'll be rich till I die Hallelu Hallelu Hallelu I'll be rich till I die
A plan is a plan A
Better plan is a plan B No pay no gain No face no case Loke loke o Lo pay lo pay I live the life that I love I love the life that I live Tomorrow is not promised But I'll keep the things that I need Love is in the air Wear face mask (Wear face mask) No matter the matter I'll be rich till I die
Hallelu
Hallelu Hallelu I'll be rich till I die Hallelu Hallelu Hallelu I'll be rich till I die Hallelu Hallelu Hallelu I'll be rich till I die Hallelu Hallelu Hallelu I'll be rich till I die
I live the life that I love
I love the life that I live (I love when you're hating na your hate dey gimme money) Tomorrow is not promised But I'll keep the things that I need Love is in the air Wear face mask No matter the matter o I'll be rich till I die (Kimmon)
Hallelu (Vado)
Hallelu (Great) Hallelu I'll be rich till I die