Presidency denies AGF Malami disowned Osinbajo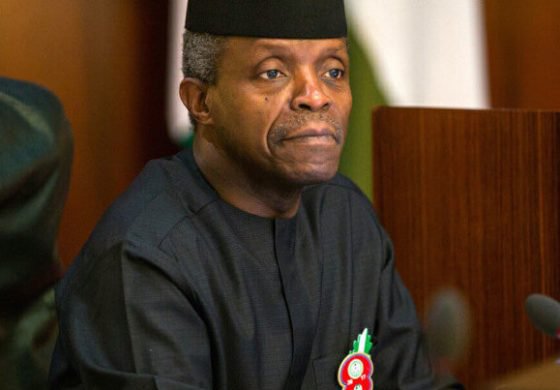 The Presidency, Wednesday night clarified that the Minister of Justice, Abubakar Malami, never said that Acting President, Yemi Osinbajo "is on his own".
Malami had reportedly made the comment after the Federal Executive Council, FEC, meeting while reacting to a question of powers of the Senate to confirm certain appointments made by the executive.
Malami was quoted as saying: "The fundamental consideration about the alleged statement is the fact that at no point ever did the Federal Executive Council sit down to arrive at the decision in one-way or the other as far as the issue of nomination or otherwise is concerned.
"So, I do not think it constitutes an issue for the Federal Executive Council to make any clarification about because it has never been considered by the FEC".
Reacting via @NGRPresident, the presidency said the reports on Malami are "false and misleading. The Attorney General did not at any time or in any way say this.
"The Attorney-General's point is that decisions on Presidential nominations are matters for the Presidency & not the Fed Executive Council".
Also tweeting via @AsoRock, the presidency wrote: "Basic fact: Appointments & Nominations are not a matter for FEC. They are purely presidential issues."
Recall that the Senate had attacked Osinbajo over the confirmation controversy.
In protest, Senate on Tuesday turned down Osinbajo's letter to confirm the Director General, National Lottery Regulatory Commission, Lanre Gbajabiamila.
The development followed a motion brought by Senator Sani Yerima, Zamfara West Senatorial district.