Politicians hoarding naira notes to buy votes, EFCC reveals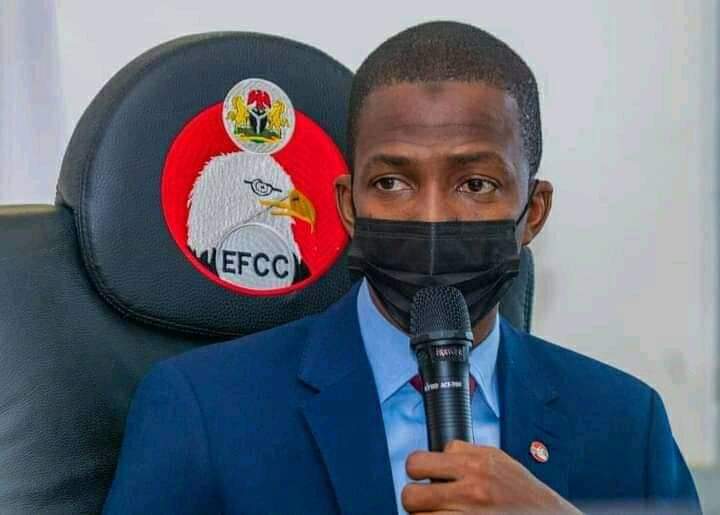 Abdulrasheed Bawa, the Chairman of the Economic and Financial Crimes Commission (EFCC), has warned Nigerians ahead of the forthcoming general elections.
Speaking on Channels Television's election programme, The 2023 Verdict, Bawa revealed that the EFCC had intelligence indicating that some politicians plan to buy votes in kind and cash.
He also noted that public officials, corrupt businessmen, and governors were hoarding old and new naira notes to buy votes during the presidential election. The chairman urged citizens to report any evidence of vote buying, selling, or financial malpractices to the EFCC.
"We have intelligence that a lot of politicians have bought some items that they will use to buy votes in kind and not in cash. But we are prepared for any situation and will not hesitate to arrest anyone caught in the act. We will watch out for all these things on election day," he said.
The EFCC chairman further stated that the agency is prepared to handle any situation that may arise during the election. He also called for unity among Nigerians to eliminate inadequacies in the system.
"I don't want to say only governors are hoarding naira notes, there are public servants out there doing the same thing or some businessmen with questionable characters are still having these funds in their homes. So, I don't want to say governors are these, but I will say that public servants, either retired or serving, and some businessmen with questionable characters are on our radar," he said.
As the election approaches, the EFCC chairman's statement is a reminder that vote buying is a serious offense and that Nigerians have a responsibility to report any suspicious activities to the authorities. By working together to eliminate corrupt practices, Nigerians can help to ensure free and fair elections and a better future for the country.
So, let us join hands with the EFCC and other security agencies to make sure that the elections are free and fair. Remember, our future is in our hands.