Ozubulu Church commences service a week after Shooting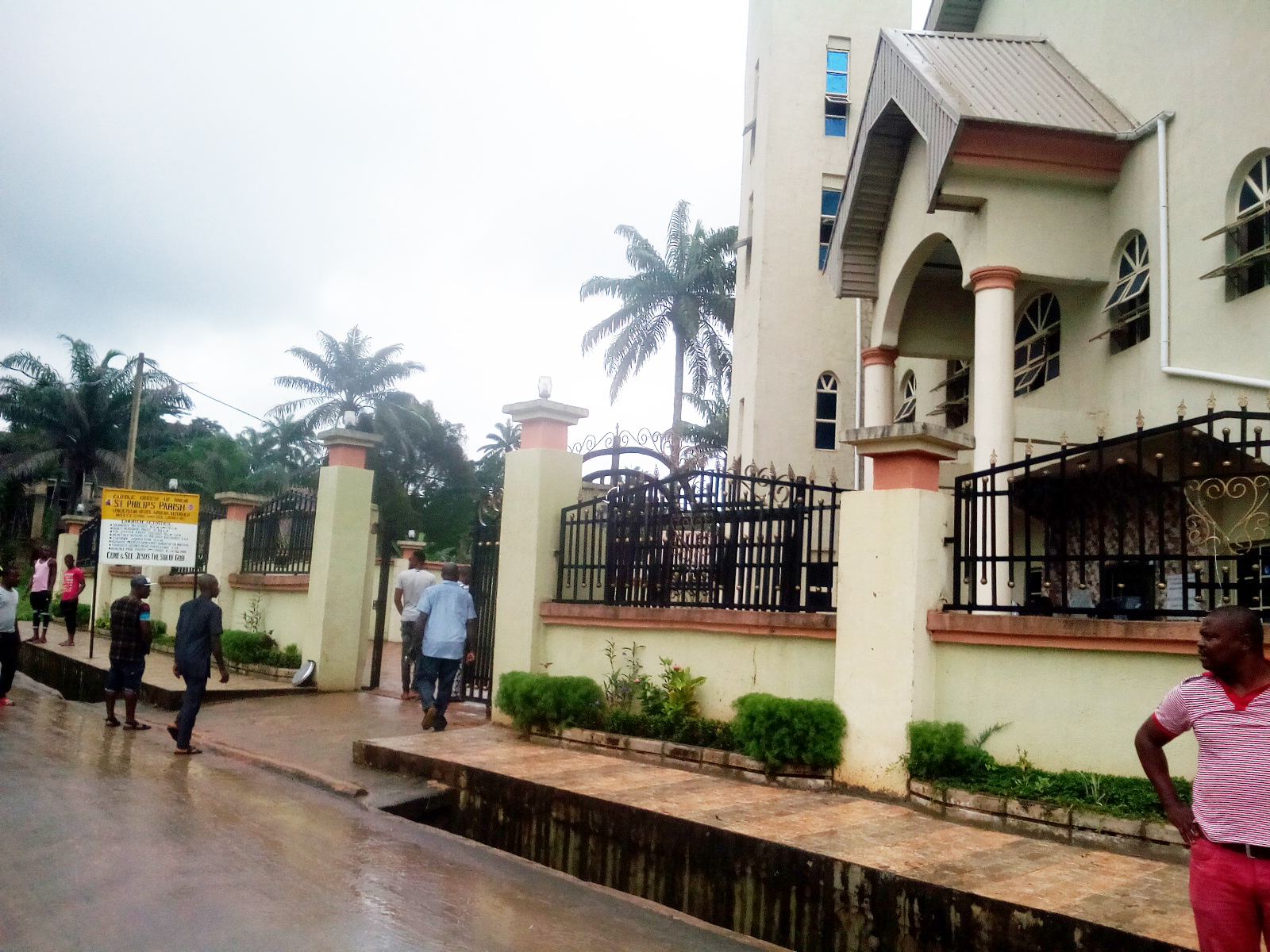 St. Philips Catholic Church, Ozubulu, has recumes normal church activities a week after gunmen shot at worshipers during early morning mass.
According to an exclusive by News Agency of Nigeria, whose correspondent attended the service, officials of the state government led by the Secretary to the State Government, Solo Chukwulobelu were present.
The turnout was reportedly low at the beginning of service, but it later picked up.
The reported target of the attack Aloysius Ikegwuonu, popularly referred to as Bishop, was also reported to be in attendance.
Asked to speak to the press, Bishop declined, although one of his aides said he would speak "at the appropriate time."
The parish priest Rev. Fr. Jude Onwuaso speaking during the mass asked parishioners not to be discouraged from worshiping by the attack.
"God is on the throne," he said, adding that the worshipers are on the slain parishioners are on the right side of God.
One of the worshipers who spoke to the press said he had to force himself to attend the service that morning.
He said his attendance is a result of his deep religious understanding that a Christian believer must experience persecution to make to heaven.
The police had last week said suspects have been arrested in connection with the attack.