Oando share price falls again as SEC suspends AGM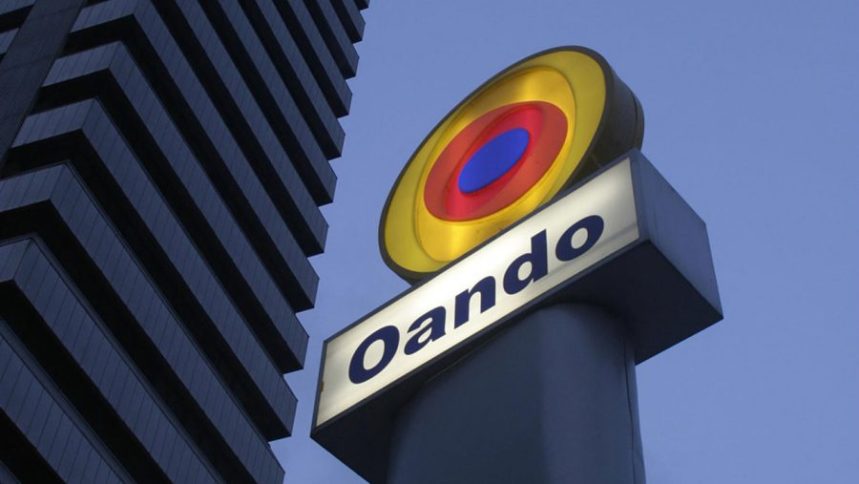 Oando Plc share price declined at the close of trading on the Nigerian Stock Exchange on Monday after the Securities and Exchange Commission suspended the firm's annual shareholder meeting, TOPNAIJA.NG reports.
The oil firm's share price, which rose by 5.26 per cent to N4.00 on Thursday after falling by 9.52 per cent to N3.80 on June 3, was unchanged at N4.00 on Friday.
But the share price dipped by 3.75 per cent to close at N3.85 on Monday.
The apex capital market regulator announced on Monday morning in a statement that it had directed Oando to suspend its Annual General Meeting slated for Tuesday (today).
The statement read, "The Securities and Exchange Commission hereby notifies the public that further to the ex-parte order of the Federal High Court, Ikoyi Lagos in Suit No: FHC/L/CS/910/19 IN Mr Jubril Adewale Tinubu & Anor V Securities and Exchange Commision & Anor, the Annual General Meeting of Oando Plc (a company listed on the Nigerian and Johannesburg Stock Exchanges) scheduled to hold on Tuesday, June 11, 2019 at 10:00am has been suspended till further notice.
"Accordingly, the commission has directed the suspension of the Annual General Meeting of Oando Plc to allow the parties maintain status quo."
The commission said it would update relevant stakeholders and the public on the outcome of the ongoing litigation.
On May 31, SEC ordered Oando's Group Chief Executive Officer, Mr Wale Tinubu, and other affected board members to resign. But the company immediately replied, saying the alleged infractions and penalties were unsubstantiated, ultra vires, invalid and calculated to prejudice the business of the company.
The oil firm said it had not been given the opportunity to see, review and respond to the forensic audit report and so was unable to ascertain what findings (if any) were made in relation to the alleged infractions and defend itself accordingly before SEC.