Nigerians, celebrities pray for Sensei Uche, to raise N8m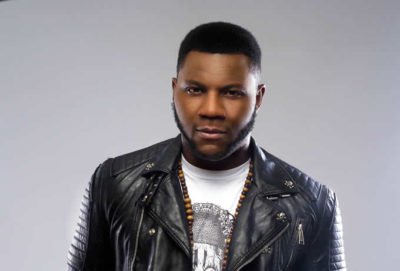 City FM presenter, Sensei Uche, is battling cancer and needs $21,000 in order to complete all the courses of chemotherapy to treat the ailment.
Uche had come out to share his plight online on Sunday, July 30, leading to a slew of celebrities praying for him and pledging their support.
Comedian, AY Makun wrote, 'This will surely pass in Jesus name,' while veteran rapper, Sound Sultan wrote, 'God Almighty Bless you with a resounding bill of health.you shall over come bro.we are with you.'
He added in another post, 'Almighty God help my friend beat this Like you have with many and replenish our pockets as we support him. Please assist.'
Nollywood acts, Gbenro Ajibade and Ivie Okujaye also showed their support for the radio personality.
'Hang in there, Uche. Can't even imagine the scare this comes along with,' Okujaye wrote, adding, 'We're behind you fully. And best of all, God is on your side. Full healing in Jesus Name.'
Ajibade on his part wrote, 'Easy bro We got you.'
A number of music artistes have also showed love to Sensei Uche, including Waje, Nikki Laoye, D'Prince and Victoria Kimani.
Waje wrote, 'I'm with you in prayers! We gat you. GOD IS IN CONTROL. you will overcome this and Gods name will be glorified through you.'
She added in another post an appeal for people to donate towards his treatment.
'This is so close to home. Lord preserve our young. I appeal to you guys. I know times are hard but please if I had it all I would.
'No one should be mean. If you have nothing to give, your prayers are seriously needed but remember nothing is too small.'
Tee-Y Mix said, 'I remember you mentioned this to me earlier this year and I told you to stay positive.
'Please don't lose hope, we will try our best and I pray that the healing power of God rest on you.'
'Standing with you in Prayer bro. It is well,' wrote Kimani while D'Prince stated, 'God is in control brother.. you are healed IJN AMEN!'
DJ Lambo and DJ Neptune expressed their support for Sensei Uche as well along with Dabota Lawson, Mayorkun, Jaywon, Ruggedman, Lynxxx and Immaculate.
Others who had reassuring words for the radio personality include Talent Manager, Lanre 'Elbama' Onipede, TopNaija, Ono Bello, Eva Alordiah, Weird MC Shaydee and more.
Sensei Uche requires $21,000 to continue his chemotherapy treatment and you can contribute to help him come through this battle by donating as follows:
Bank: First Bank
Name: Uche Agbai
Account number: 2008856221
Or to his GoFundMe account right HERE.