Nigeria can't afford another bloodshed – Obasanjo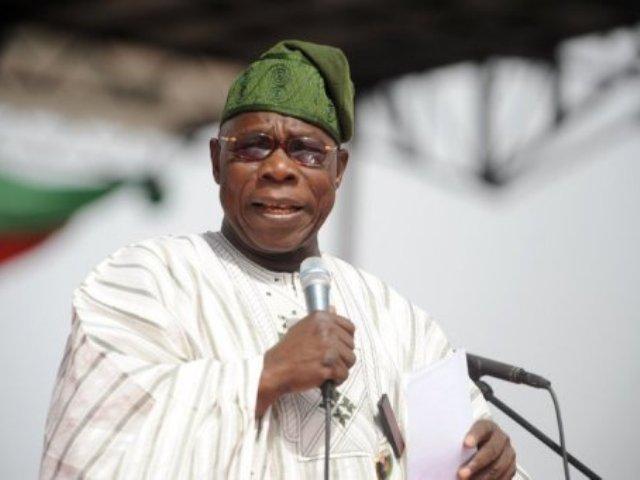 Former President Olusegun Obasanjo, on Tuesday declared that Nigeria has had enough bloodshed and sacrifice.
Obasanjo's remark is coming at a time when there has been calls from various groups across the country calling for the breakup of the nation.
Speaking at a public presentation of the book written by Haruna Yahaya and titled, "The First Regular Combatant: Brigadier General Zakariya Maimalari," in Abuja, Obasanjo said Nigeria needs peace and progress at this point in time.
The former President also said effort should be taken to root out political "aberration" from the military.
He said easing out officers who have the assistance of political office holders will prevent Nigeria from another war.
Obasanjo lamented that political influence in the Army had led to the killings of well-trained officers in the Army, who would have been useful to the country.
Lamenting the coup of 1966 that led to the death of Maimalari, Obasanjo eulogized the late soldier whom he said was very particular about the welfare of his men during the Congo peacekeeping mission.
He said, "Maimalari was a man who was very interested in the welfare of his men during a peacekeeping mission in Congo, a situation that led to him having issues with some few. He was a soldier's soldier.
"If Maimalari had lived to head the Nigerian Army, to the best of my own knowledge, Nigeria would have been better for it.
"Lesson to be learnt from Maimalari's death- this country had had trained officers who would have been of benefit to this country, but cut out at the prime of their lives, and our lesson should be that this should never happen again.
"To stop the sort of thing that took the life of Maimalari prematurely, all those assisted by political office holders should be eased out of Army so we can have an Army that will be completely free from political aberration.
"And since 1999, I think we have got it right, let us hope that we have got it right and learn the right lessons. Nigeria has had enough bloodshed, sacrifices and Nigeria deserves peace, unity and progress.
And may be the sacrifices of the like of Brigadier General Maimalari be sufficient to give this country peace, development, unity and progress.