Ngige To PENGASSAN: Shelve Your Planned Strike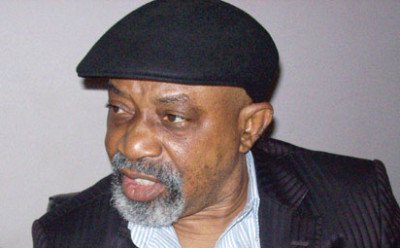 •There's agreement, says minister
Minister of Labour and Employment Senator Chris Ngige has appealed to members of the Petroleum and Natural Gas Senior Staff Association of Nigeria (PENGASSAN) to shelve their planned strike scheduled to begin today, in the spirit of the conciliation brokered between it and Neconde Energy Services Ltd.
The union is asking the government to compel the company to recalled all sacked workers within seven days and stick to the nation's labour laws.
It added that failure to do that, the union will have no other option than to call out its members on a nationwide indefinite strike action with effect from today.
The union accused Neconde Energy of entrenching unfriendly labour practices in contravention of the nation's labour laws and failing to remit taxes and pensions deducted from workers to government.
However, Deputy Director, Press in the Federal Ministry of Labour and Employment Samuel Olowookere said in a statement in Abuja yesterday that with the conciliatory meeting brokered by Minister of Labour and Employment, the impending action by PENGASSAN has effectively been arrested in line with the provisions of the relevant labour laws.
The statement said "We recall that the Honourable Minister of Labour and Employment, Senator Chris Ngige had on Wednesday, December 13 and Thursday, December 14, 2017, brokered long hours of conciliation  between PENGASSAN and Neconde Energy Services Ltd and secured  an agreement.
"By that agreement, Neconde shall invite the sacked branch chairman of PENGASSAN and hold heart to heart discussion with him while PENGASSAN is to hold back proposed action pending the reconvening of the meeting in the second week of January 2018  when other contending issues relating to other oil companies would be also be sorted out.
"We, therefore, wish to appeal to the Central Working Committee of PENGASSAN to reconsider its decision, respect the agreement and call off the scheduled action in the overall interest of the nation, more so when adequate notice of strike was not given.
"This appeal has become imperative in order to save Nigerians from further hardship in this season of Christmas and the New year."