Lami Phillips celebrates husband's 40th birthday!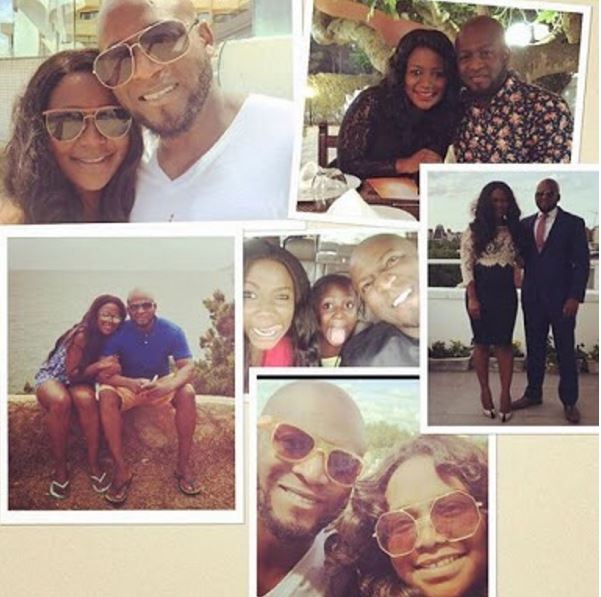 Female R'n'B singer Lami Phillips-Gbadamosi celebrated her husband, Olabowole's 40th birthday yesterday.
The music star took to her Instagram page to share photos of them with a sweet caption, she also shared a video which showed that she had put 40 of their favourite moments together in 40 envelopes.
See her posts below…
Olabowale,… I don't know where to start. Each time I process I cry. .. tears of joy… tears of unadulterated joy. Exactly 20yrs ago (tomorrow @9:15pm) I met the boy who would do anything I spend the rest of his life with me. You have been so consistent, loving, free, true in your love for me and your family.. always bringing everyone together. You asked me years ago .. why I love you.. the answer remains the same "you have a good heart.. you are a good man". It obviously helps that you are hawt at ????!!! HAPPY 40TH BIRTHDAY MY HUSBAND !! Thank you for teaching me love, hard work and consistence. Most importantly thank you for teaching me that commitment must go with love. You rock! Its your day! Its your season!
Watch the video
Happy 40th birthday to my boyfriend and eternal partner! Let's go… part 1! 40 of our favourite memories.. 40 things to open. You're the best! You deserve the best! We love you @labillion