Lagos State announces diversion of traffic for annual "OLIC'' concert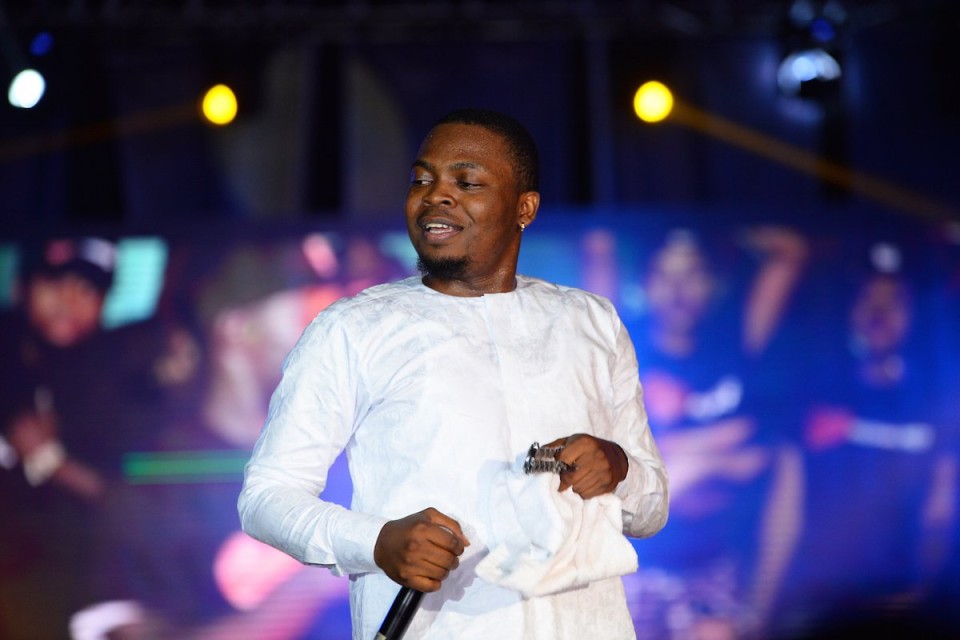 The Lagos State Government has announced the diversion of traffic for Nigerian hip-hop singer, Olamide's annual Olamide Live in Concert (OLIC), the fourth edition.
The concert has been scheduled to take place on December 17th at the Teslim Balogun Stadium, Surulere in Lagos.
According to the organisers, the concert will start at 12 p.m and end at 6 p.m.
However, to ensure a stress-free vehicular movement, the Lagos State Traffic Management (LATSMA) announced that some sections of the roads leading to the stadium would be closed to vehicular movement. The Head of Operations, LASTMA Headquarters, Mr Adeoye Oluyemi, also said that his team would ensure a seamless traffic operation.
"We are out to ensure a free traffic situation on that day. We are well aware of the influx of vehicles for the concert, so we are well prepared ahead of it.
"Men from the operations will be stationed at strategic places to ensure free movement of vehicles before, during and after the concert,'' he said.
Earlier, Oluyemi had said that traffic would be diverted at crucial locations starting from 6 a.m.
"Alhaji Masha road will be closed to vehicular traffic in both directions between the National Stadium intersection and Shitta flyover.
"All U-turns and left turns under the stadium bridge are prohibited to vehicular movement during this period except for the VVIPs coming from Alaka and proceeding towards the VVIP Car Park 1.
"The service lanes on Funsho Williams Avenue are open to traffic but motorists are advised to keep to the main carriage or expressway to navigate their journey through Stadium Bridge.
"There are two main car parks for motorist on that day, the general car park will be the National Stadium, it will also accommodate the VIP, while VVIP will use the Teslim Balogun Stadium,'' he said.
Mr Oluyemi said that alternative routes had been provided for the closed routes to ensure the free-flow of traffic for the day.