Joke silva speaks on marriage, domestic violence and other issues in new interview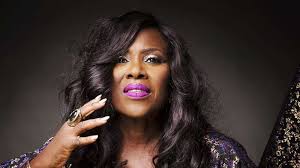 Veteran actress Joke Silva shares the secret behind her successful marriage, domestic violence and some precautions to take to prevent violence in a recent interview.
Read excerpts below;
You are one of the very few celebrities whose marriage has stood the test of time. But nowadays, we hear a lot of break-up among celebrities. Does that not bother you?
Not particularly. But I think people should know what their threshold of acceptability is. I think sometimes in this society, we tend to say you must stay in marriage no matter what it does to you. You hear some women who have stayed with their husbands right throughout the difficult times and when their husbands die they are so bitter because it seems that they wasted their life. This is something that the younger generations don't know. That being said, I think there is need for both sides to see each other as human beings.
Do you have a pet name for your husband?
Oh yes, his name is Omoboy.
Are there moments that it becomes heavy to call him Omoboy because you are angry or you are having issues?
When Omoboy becomes Olu, that's wahala (laughs) and same with me, my pet name is Iya but when he says Joke, I know I'm in trouble.
What are your thoughts on domestic violence?
I think I'm very happy that more women are coming out and talking about it. The partners must give themselves space once the violence starts. I think it is the most spirit destroying action that one can take. I think it is sad when relationships get to that point.
Can a woman really provoke a man into beating her?
I think in relationships, especially when we are angry with each other I think it gets to that point when you understand that you should withdraw. Like sometimes when I counsel young people, I tell them that there is a tone that you recognise that if I push any further I will be in trouble. When you hear that you will hold, you will see it. It's in the eyes, you can't hide it.
There is something I also want to mention that there is a violence that people don't associate with domestic violence and that is emotional violence. Emotional violence is a violence that is so deadly you don't see it. It damages the person psychologically and I think the onus is on those who love them.
Read full interview here